The Lights and Color of the Holidays
Posted on December 21, 2019 by Deborah Myers
The holidays are here in all of their glory!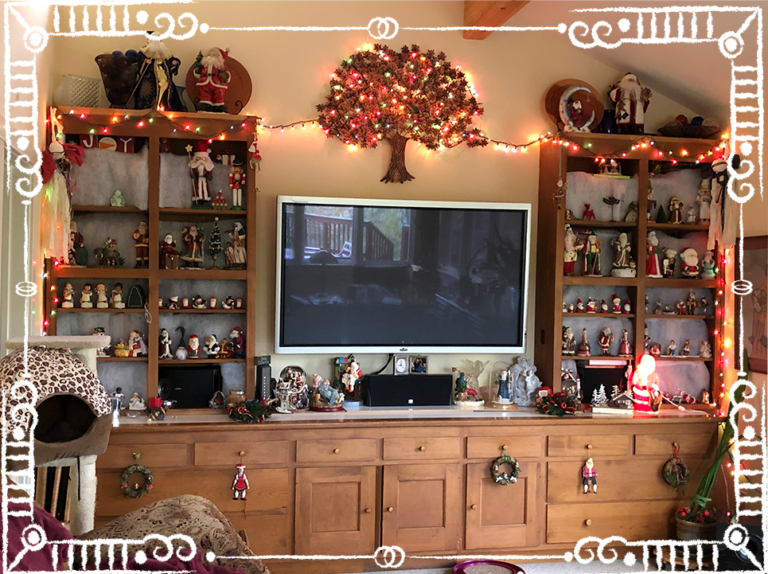 How are YOU doing with this time of the year? Do you enjoy the season with all that is going on? Do you need an extra boost to make it through the day? Read on! I have some energy tips for you!  AND this will work for ALL ages, young and old!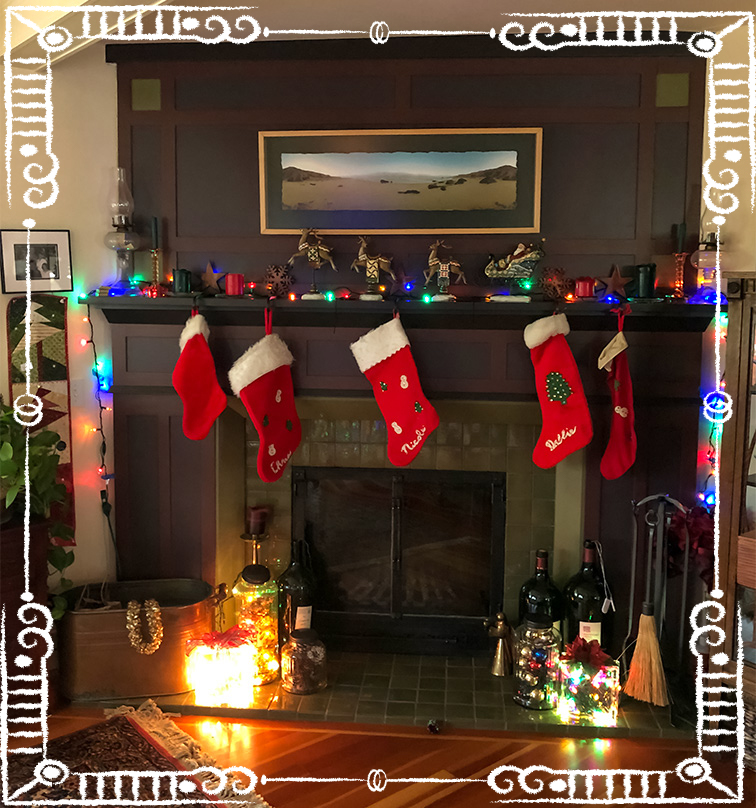 Mrs. Claus
I love Christmas — the energy and joy of the season bring a smile to my face. Walk into my house, and you see a tree laden with hundreds of lights and ornaments. Stockings on the mantle. Hundreds of Santas and happy elves populate my house. There's a reason that a four-year-old was walking into my home with his mother for his session, and he looked at the tree and then at me and said, "Are you Mrs. Santa Claus, too?"
Deck the Halls with Lights and Love
I love the color and the lights just as much as I do the Christmas theme. There's something about those lights that are so important this time of the year when the days are short, and there is more darkness than light in our twenty-four-hour days.
Our Bodies Crave Light during this winter-time holiday season
Our bodies are so hungry for more exposure to light and vitality. Here are several super easy ways to give you and your body that extra boost. And when you share this with the kids in your life, they will remind YOU what to do!
5 Steps to Give Yourself an Energy Boost
To bring extra breath — hug yourself, gently touching the upper arms
Create alignment, posture correction, and vitality — sit on your hands (hold your sit bones)
Enjoy breath, ease, and calm —
Right hand — cup your sternum directly below your collarbone
Left hand — hold your fingers on your tummy below your navel.
To manage feelings — Jumper Cable — gently cup each thumb and finger and balance ALL of your emotions. Get rid of worry, fear, anger, sadness, and trying too hard.
To let go of confusion and bring in clarity
Right hand — cup base of skull
Left hand — cup forehead
Best Wishes
So, with that, I give you my joy of Christmas and lights and color! And I wish for you and yours a magnificent holiday season and a super new year of fulfilled dreams and lots of magical moments that surprise you daily!
All my best to you,
Deborah
Posted in : Blog, Energy Tips | Tagged : emotions, energy, energy balancing, holiday, holidays, jumper cables