How to make CHANGE easier
Balance your energy and be in connection with Change
No matter what's happening in your world, it's all about the change that is taking place. And that is what life IS. Every moment of your day is a transition from what was before to what it is becoming.
Today, I want to share some easy acupressure tips to help you better manage change in your life, AND introduce you to my amazing new Labyrinth, which also supports change.
Whether you use the word change, transition, transformation, transfiguration, or shift, the meaning is "an alteration or modification; the substitution of one thing for another."
I, for one, have not always stepped into change easily. That is one of the primary reasons I appreciate my daily energy balancing using self-help acupressure and Jin Shin Jyutsu. I want to be in a state and position where I can move through my days easily and calmly. And energy balancing IS all about creating the space in which grounding, centering, calming, and ease want to exist.
How are YOU with change?
How do you handle change? That is THE big question!Your body has energy systems, and energy MUST change. If energy becomes and stays stuck, it will become stagnant. And stagnant energy will affect your physical, mental, emotional, and spiritual states. It's the stuck energy that can create "health problems."
By the way, instead of health problems, I prefer using the phrase "health projects" because projects have a beginning and an end and are much more fun to work with. ~Deborah Myers
Move Your Body's Energy
So, here is the key. Move your body's energy by placing your fingertips on energy balance points to move the energy from one spot to another. Your body will respond by "letting go" of anything in the way of, so that you are:
being balanced
feeling ease and calm
being healthy and pain-free
having vitality
being productive
having focus and clarity
balancing emotions
improving the performance of anything you want to do better
You name what you want to improve, and you can create the space to help it happen. The following energy balancing tips are a great place to start.
ENERGY TIP: To release the tension around "old patterns" and help change them, these will also help let go of clenching jaw or teeth and "holding" your breath.
Right hand – cup sternum directly below clavicle (collar bone)
*Left hand – hold fingertips in a vertical pattern below the naval
To eliminate the "need" to effort and to create a new pattern – use this as a trigger point to create the new pattern
* Hold the outside of both knees using your fingertips
To release the "accumulation" of the old pattern and "consequences of holding on to the old pattern"
* Cross arms holding the outside edge of your shoulder blades
Done daily, self-help acupressure can help bring about transition and transformation by unblocking and balancing your energy, so you can work with change.
A Labyrinth for Change
Even when going through a significant change, like moving from your home of many years, you can help make it easier and calmer. That's what I'm in the midst of, and though it's tough at times, I'm mostly staying in a place of hope, faith, and trust that gives me the space to allow and surrender to what the universe has to bring.
Then along comes my friend Lea Goode-Harris to add some magic to my garden with a new labyrinth! Now, one of my favorite places to be, this labyrinth is helping to make a difference.
A labyrinth is a circular curving path that leads to a center. When you walk the path to the center and back, it is known to "provide a path to practice change."
I've always dreamed of having a labyrinth in my garden. Lea is a master labyrinth designer and we mulled over ideas for over six years. The idea of a plan became a "big project" that would've taken a lot of time, energy, and funds to make it happen. So, I put the project on the back burner.
A few weeks ago, Lea said, "It's time for you, your garden, and your property to have that labyrinth. Let's do it and create a simple and small version of what we had planned so you and your home can step into your next chapters."
We did just that!
And on one Saturday morning, my garden labyrinth was born! It went faster with manual help from Octavio, my garden and landscape assistant.
If you've been with me for a while, you'll know that I have loved creating my garden as an oasis. And now, the labyrinth is another way to enjoy the space. And whenever my home changes ownership, the new residents will have another beautiful way to enjoy the garden and embrace their own change.
The Joy of Walking a Labyrinth
If you have ever walked a labyrinth – you know how inspirational it can be. It's a beautiful way to experience grounding, centering, balancing, and joy. As Lea explains, "They are instrumental in providing a path to practice change."
"Labyrinths are symbols of hope, wonder, and self-discovery. They are a perfect place to plant seeds for the future."  ~Lea Goode-Harris
I have walked my labyrinth several times daily over the last several weeks. I did so with deep thought, prayer, and willingness to accept the challenges and changes the universe and the divine are bringing my way.
As a result, I found it easier to deal with the craziness thrown at me with what could have become a major technical fiasco for my business. After a Zoom account melt down, it's taken a lot of discussions and strategizing with Zoom, and with fantastic customer service, it appears it's all working out. A change to move forward.
I also know that the magic of this labyrinth is bringing the space to receive the new owners who will fall in love with my home. The day after Lea and I created it, over 13 couples/families showed up at an open house in two hours. The flow of energy is bringing the new family here soon.
To read more about labyrinths and see what my friend, Lea Goode-Harris, has accomplished in her world, check out her website at https://www.creativelabyrinths.com. Be ready to step into the world of labyrinth magic!
How about YOU?

Do you have ways that help you magically move through life? Help your body and overall wellness with self-help acupressure, and incorporate experiences like labyrinth walking, or other tools. Change is inevitable.
Living in your body with reduced stress, increased mindfulness, and feeling better about yourself will help you transition through whatever change is happening in your life. Change IS happening all the time – so make it easier!
Whether it's change with your physical body, personal life, relationships, or business – change doesn't have to be tough.  Just be aware that you can ease your way through it.
Get more insights and help to manage change >> Change and Resistance.
Remedies for Dryness During a Drought

There is no doubt we are in a drought
Drought. Here in Northern California and other parts of the world are experiencing extreme weather: some too hot, others too wet, lots of confusion and shifts in seasonal patterns.
My garden is my cheerful spot. Reflecting on the water situation in my area made me realize changes to the weather are affecting more than the land we live on. Our bodies, the other critters who inhabit the earth, and plants are responding to these dry conditions. I share my thoughts and solutions to keep you feeling your best and in balance.
I took this video in my garden and runs 6 minutes 41 seconds
Lapping up Sunshine
I am down in my garden, lapping up the sun and the vitamin D. It is a gorgeous day. The mid-afternoon sky is blue. The sun is shining. It's a little warm, but at least it cooled. We're lucky where we are. Sonoma County has been giving us the experience of waking up to the fog and starting with cool days.
Everyone is talking about the heat and dryness and the drought. I know we're not the only ones. The need for rain is prevalent in many places throughout the country and the world.
I'm working on saving water
Just like a lot of other folks, I'm collecting water from my shower and finding other ways to reuse water. In my garden, I'm also determining what changes to make. It's decision-making time. We are in a drought cycle.
I had to make a hard decision a few days ago. I emptied my fountain. That required that it get thoroughly cleaned to ensure that the pump stays viable when it doesn't have water.
Oh my. I can't even believe how much I was used to the sound of the water cascading from one basin to the next. I'm already missing it immensely. And I'm also looking at the plants in the garden and determining what I can keep alive. If a plant is in jeopardy and having a hard time, I need to consider whether it is time to let it go. Water is a finite substance, even when you're on a well.
Bring fluid to your body
Guess what? Your body needs fluid, too. Are you getting enough good water with electrolytes to feed every cell, so your body recognizes that it has plenty to assimilate? Your body needs to experience a state of sustenance.
So, make sure you're getting enough vitamin D and enough good fluids that feed every cell of your being. Help your body know that you are consistently nourishing it.
According to the National Centers for Environmental Information, drought can have an adverse impact on people:
"Drought can also affect people's health and safety. Examples of drought impacts on society include anxiety or depression about economic losses, conflicts when there is not  enough water, reduced incomes, fewer recreational activities, higher incidents of heat stroke, and even loss of human life."
You can find out more about weather and the environment on the National Oceanic and Atmospheric Administration (NOAA) website.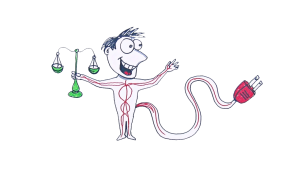 And where would I be without doing a little energy work?
Ready to help your body receive extra fluidity? This self-help acupressure movement will help your body accept and move lubrication to every cell.
Cup the sternum below your collarbones and hold your other hand on your tummy directly below your navel. It's that easy!
When you do this, it helps your body accept and let go simultaneously. How can the body do that? It's magic! The body is so darn clever! The energy balance points under your collarbones give your body the signal to receive, gather, and disperse fluid, food, breath, and energy. When you put your hand on your tummy, you are connecting with an energy balance area that brings all of that to every cell of your being.
Have you noticed that your body seems to take on the dryness of your environment? You may have dry skin, sinuses, ears, nostrils, mouth, and eyes. Do this simple self-help acupressure movement to relieve the discomfort. Hold each energy balance point with a light touch for several good breaths. By the way, instead of problems, I call them projects. Projects are more fun to work with and have a beginning and an end!
For left side pressure/tension or "project"
Right hand—hold fingers along the right side of your neck
Left hand—fingers "travel" along the left side of the "centerline"

* at top of head close to "centerline"
* then just into hairline
* next, move fingers to the left side of forehead
* and then to the inside of left eyebrow
* place fingers at left cheekbone close to nostril
* and next, rest fingers just below left collarbone, close to your sternum,

For a right side "project," switch your hands
Take Care of Your Body and Your Home
I hope you find you can do these energy flows easily and effortlessly. That's what this is all about—helping your body remember how to be in flow and at ease.
You're taking care of your garden and yard so they can more easily come back after they struggle with dryness. Give your body at least the same amount of attention, and maybe more!
Remember, any body needs to be taken care of. So, be good to your garden, and take care of your property. And take care of this body that you walk around in. It's your house. It's there for you. Your body deserves it!
Stay Fit and Healthy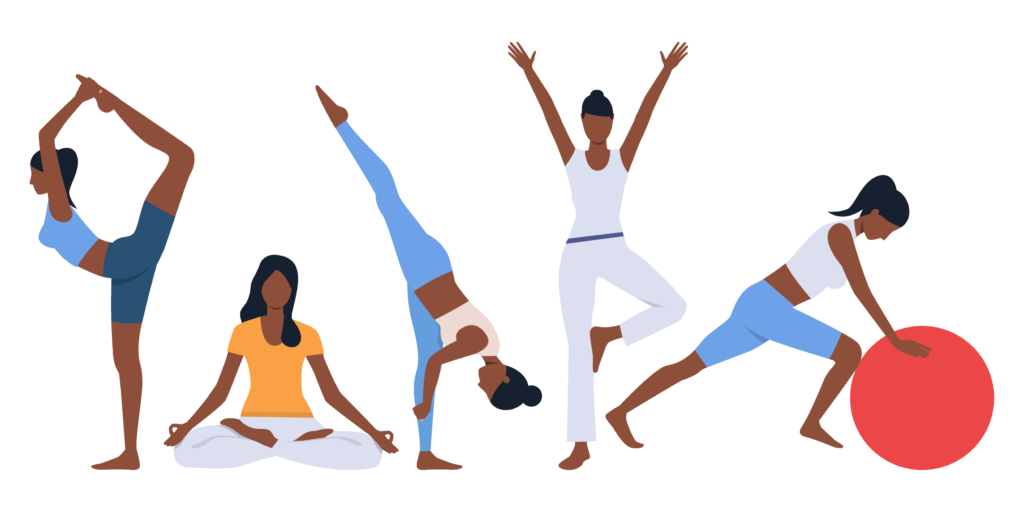 Stay fit and healthy while you are at home. Searching for an outstanding fitness class? Here are my recommendations:
BikerBarre Fit
BikerBarre Fit is located in Santa Rosa and offers virtual classes accessible anywhere you live. It is your one-stop-shop for strength, flexibility, and fun fitness. Someday soon, I'll be back there in-person. Until that happens, I love their live stream classes. Check it out!  And my daughter Nicole is an instructor.
Blue Door Yoga
Blue Door Yoga in Penngrove is an impressive yoga studio. The studio focuses on health, flexibility, and spirit and specializes in creating safe classes for all levels of yogis. They are offering a variety of online yoga classes. Be sure to check them out no matter where you live! My daughter, Nicole, is likewise an instructor at Blue Door!
Enjoying Mother Nature
Being in the outdoors can feed your soul. Whether you wander, hike, bike, ride horseback, garden, stroll in the sand at the beach, climb a mountain, or sit and listen to the birds singing, allow yourself time to soak up the environment. It's one of the best ways to discover breath, be in joy, and relax. Mother Nature will assist you to have a perfect meditation.
Energy Tips for Getting & Staying Calm
Breath is the key! When we have full expansive inhales, our breath feeds us. And those inhales allow us to have full purging exhales.
So much of what has been going on the last four-plus months can affect our breathing. Stress causes us to hold our breath, to wait with bated breath, expecting the next shoe to drop. When our bodies are dealing with stress, anxiety, frustration, sadness, or fear your nervous systems can be on edge and fired up. Heightened arousal = burnout, irritability, fatigue.
Super easy energy tips for ease and calm:
Hold fingertips on opposite upper arms and feel your breath (first step in the Daily Flow)
Hold right fingers on right base of skull and left fingers on outside of right wrist
Hold left fingers on left base of skull and right fingers on outside of left wrist
Cup right hand at sternum below collarbone and hold left fingers on tummy.
Hold right fingers on outside of right knee and left fingers on outside of left knee
Check out my Deborah Myers Wellness Facebook Page for videos of some energy tips while I give you a tour of my garden.
See the animated video of the Daily Clean Your House Flow, an Easy Self-Help Acupressure Flow that both kids and adults love and practice to create a foundation for health and wellbeing. Go to DeborahMyersWellness.com/covid19. It's available to watch and use at no charge.

Creation from your garden's bounty or from the farmer's market
Grilled Summer Vegetables
You'll need a good-sized grill pan coated with a bit of olive oil.
Coat chunks of onions, zucchini, green beans, garlic, peppers, and whatever else you have with oil. (I enjoy using large slices so everything stays firm).
Season with salt, pepper, and any seasoning that complements the other dishes you're serving. Then place them into the hot grill pan.
In a separate pan, have a single layer of mushrooms and dry grill (they'll stay firm and are easy to mix with other veggies).
When veggies have finished cooking and still firm, dump into a large bowl, incorporate sizable chunks of fresh tomatoes and basil. I also add basil salt that I made from last year's crop.
Stay fit and healthy
It is easy to do. Mind, body, spirit in harmony.
The Beauty of Spring
Spring is all about transformation. We see it all around us – the plants growing, the land changing all around us.
I love the beauty of spring colors, the emerald green of the grass and trees, the vibrant colors of the flowers and the glorious blue of the sky. I am thoroughly enjoying the scents that are permeating the air. It's amazing to be able to smell my lilacs, citrus and jasmine all at the same time.
Our bodies are also in the mode of change. Are you feeling the shift as a boost of vitality and a greater sense of awareness? Or are you experiencing tiredness and loss of energy? If the latter is the case, you may also be experiencing allergies. It's not unusual that they go hand in hand. But it doesn't have to be that way!
Discover how easy it is to walk around in a body that has balance and harmony and allows you to experience all the beauty of spring. Let go of blocked energy that is creating allergies, tiredness and loss of energy by doing your energy work! It's super easy to do the Daily Clean Your House Flow. See the nine-step self-help acupressure flow on the website and discover what difference you can make in how you feel and what you can do.
Flower Miracle
Imagine walking out to the deck one morning and seeing this flower on a cactus!
We've had that plant for at least five years. It had never bloomed before and I didn't even realize it could or would. We have had four blooms over the last two weeks, each coming one at a time. The flower pods would show up, opening into blossom, and each one would last three to five days. What a glorious experience! It doesn't look like there will be any more blossoms, but I'm willing to be surprised.
Will this ever happen again? Was it something that occurs as a fluke, was it a miracle, or does that cactus bloom in five to seven year increments? Right now it doesn't matter what the answer is, but it would be awesome if it happens again. And it would be great if I didn't have to wait for another five plus years to see this bit of magic take place.
Do you have occurrences in your life that you weren't expecting and when they landed in front of you they made a huge difference in possibilities, in planning and in your hoped for outcome?
Watching these amazingly beautiful flowers magically blossom allowed me to reflect that there are similarities to allowing magic and miracles to happen in life.
I decided that I was going to address projects and dreams like watching this cactus bloom — a state of being in wonderment and of being willing to be in that place of anticipation of what can occur. I've consistently been in awe of what life brings, but sometimes I need to be reminded to allow — to get out of my own way and just be ready for what can show up.
And that is what has transpired in the last week! I'm so close to having my whiteboard animation video of the Daily Clean Your House Flow ready to show you!  I have had the most amazing team helping me create the project. And with the extra juice and support that has just showed up, I'm experiencing another surge of excitement and anticipation. Life and surprise flowers are full of magic. Enjoy!
Water and Energy – It's all the same!

The water is a-flowing! Well, we were wishing for rain – and we got it!
I knew it was going to be a big storm and I prepped for it. One of the big chores was to fill sandbags and place them in strategic locations with the hope that my garden paths didn't get totally rutted out as the water came down the hillside.
Now you know that I consistently talk about balancing the energy in our bodies so the pathways are open and flowing. When we accomplish this, it's all about correcting the movement of the energy so the rivers are flowing easily. When we do our daily energy balancing, we are literally re-patterning and reprograming our energy system so our bodies are ready for what we're going to ask them to do and better prepared for whatever might come at them.
In this particular instance, my goal was to do the very same thing – use the sandbags to help the flow of water go where I wanted it to go so the garden paths wouldn't be drastically impacted. Well, best laid plans – it sort of worked! The rain came down so hard at times during the night that I fully expected the garden to be full of new rivers gouged out by the downpour. My paths were definitely not perfect this morning, but they could have been a whole lot worse. My work to correct the impact is going to be a lot less than it might have been. I'll need a load of gravel but it should be easy to take care of the project.
Moral of the story – be prepared! Take care of yourself, whether it be your body or your property, and you'll have fewer big projects that get created. The rest of the lesson – do your energy balancing before you ask your body to do any activity. Because I did mine before filling the sandbags and moving them around, my body didn't go into reaction. And because I did my Daily Clean Your House Flow this morning, I was okay to be out there shoveling gravel and getting the pools of water to let go and flow.
My next suggestion is to stay dry and warm! Wishing you a healthy and happy holiday season!!