Yummy Yams
Garnet Yams
Now, for one of my favorite Thanksgiving dishes—garnet yams. Again, this is super easy, and if you want to, you can do the initial roast ahead of time. I love garnet yams for their flavor, consistency, and versatility.
Now, you get to decide. Do you want super simple with nothing more added? The garnet yams can be just by themselves for the addition to your feast. Or do you want to go sweet or savory?
Sweet Garnet Yam Yumminess
This recipe will make enough for 8 to 10 servings (Though it depends totally on whether your folks eat it as a side dish!)
You can easily reduce the amount for smaller groups.
For 8 to 10 servings, use 5 pounds of garnet yams.
Put on a baking sheet and roast 50 minutes at 400° or until they are barely tender yet hold their shape (not mushy).
Let cool completely at room temperature. (You can do this up to 2 days ahead).
On the day of baking, remove skins and cut yams into ½ inch thick slices.
Butter a 2-quart baking dish with 1 tablespoon butter. Arrange yam slices in the dish, slightly overlapping. Turn oven to 375°.
In a small pan, on medium heat, mix ½ cup your choice of syrup, 1 teaspoon salt, ¼ teaspoon black pepper, and 4 tablespoons of butter. Whisk to combine and pour mixture over yams.
In a small bowl, mix ¾ cup coarsely chopped pecans, ¹/₃ cup flour (easy to use gluten-free flour),¹/₃ cup light brown sugar*, and ½ teaspoon cinnamon. Add 3 tablespoons butter and rub in with fingers until mixture is evenly moistened and forms clumps. Sprinkle over yams.
Bake yams for 35 minutes or until topping is browned.
Now, imagine making this with apple slices and blackberries. Absolute yumminess!
Savory Garnet Yam Yumminess
For 4 servings, use 2 garnet yams.
Peel and cut 2 yams into ½ inch thick chunks.
Put yams on a baking sheet, drizzle with olive oil, sprinkle with salt, and roast 10 to 15 minutes at 400° or until they are barely tender yet hold their shape (not mushy).
In a large pan, sauté 4 to 6 slices of bacon cut into chunks. When getting crispy and brown, add 1 large onion (cut into ½ inch pieces or larger), and sauté until onions are soft.
Add 2 Granny Smith apples (chopped into ½ inch to ¾ inch pieces) and sauté for a few minutes. Stir in the roasted yams and sauté until they are cooked and starting to become crispy. (7 to 8 minutes)
Transfer to your serving platter and sprinkle with scallion greens and ½ cup toasted pumpkin seeds or toasted almonds.
*A sweet tip from Judy Baker, the Badass Book Marketing Mentor and healthy cook
You can replace the brown sugar in any recipe with Swerve® brown sugar. Swerve is a delicious natural sweetener that measures cup-for-cup just like sugar! Swerve is made from ingredients found in select fruits and starchy root vegetables, and contains no artificial ingredients, preservatives or flavors. It's zero-calorie, non-glycemic and safe for those living with diabetes, since it has no effect on blood glucose or insulin levels. Swerve provides excellent baking and cooking functionality – it can even brown and caramelize! It is one of our go-to ingredients, and once you taste it, you will know why.
For more information, https://swervesweet.com/faqs
Stay Fit and Healthy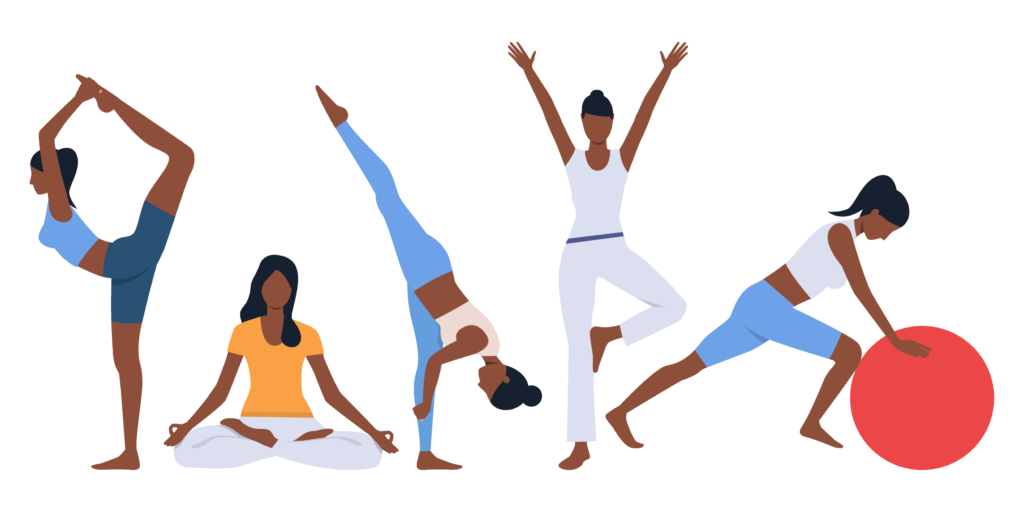 Stay fit and healthy while you are at home. Searching for an outstanding fitness class? Here are my recommendations:
BikerBarre Fit
BikerBarre Fit is located in Santa Rosa and offers virtual classes accessible anywhere you live. It is your one-stop-shop for strength, flexibility, and fun fitness. Someday soon, I'll be back there in-person. Until that happens, I love their live stream classes. Check it out!  And my daughter Nicole is an instructor.
Blue Door Yoga
Blue Door Yoga in Penngrove is an impressive yoga studio. The studio focuses on health, flexibility, and spirit and specializes in creating safe classes for all levels of yogis. They are offering a variety of online yoga classes. Be sure to check them out no matter where you live! My daughter, Nicole, is likewise an instructor at Blue Door!
Enjoying Mother Nature
Being in the outdoors can feed your soul. Whether you wander, hike, bike, ride horseback, garden, stroll in the sand at the beach, climb a mountain, or sit and listen to the birds singing, allow yourself time to soak up the environment. It's one of the best ways to discover breath, be in joy, and relax. Mother Nature will assist you to have a perfect meditation.
Energy Tips for Getting & Staying Calm
Breath is the key! When we have full expansive inhales, our breath feeds us. And those inhales allow us to have full purging exhales.
So much of what has been going on the last four-plus months can affect our breathing. Stress causes us to hold our breath, to wait with bated breath, expecting the next shoe to drop. When our bodies are dealing with stress, anxiety, frustration, sadness, or fear your nervous systems can be on edge and fired up. Heightened arousal = burnout, irritability, fatigue.
Super easy energy tips for ease and calm:
Hold fingertips on opposite upper arms and feel your breath (first step in the Daily Flow)
Hold right fingers on right base of skull and left fingers on outside of right wrist
Hold left fingers on left base of skull and right fingers on outside of left wrist
Cup right hand at sternum below collarbone and hold left fingers on tummy.
Hold right fingers on outside of right knee and left fingers on outside of left knee
Check out my Deborah Myers Wellness Facebook Page for videos of some energy tips while I give you a tour of my garden.
See the animated video of the Daily Clean Your House Flow, an Easy Self-Help Acupressure Flow that both kids and adults love and practice to create a foundation for health and wellbeing. Go to DeborahMyersWellness.com/covid19. It's available to watch and use at no charge.

Creation from your garden's bounty or from the farmer's market
Grilled Summer Vegetables
You'll need a good-sized grill pan coated with a bit of olive oil.
Coat chunks of onions, zucchini, green beans, garlic, peppers, and whatever else you have with oil. (I enjoy using large slices so everything stays firm).
Season with salt, pepper, and any seasoning that complements the other dishes you're serving. Then place them into the hot grill pan.
In a separate pan, have a single layer of mushrooms and dry grill (they'll stay firm and are easy to mix with other veggies).
When veggies have finished cooking and still firm, dump into a large bowl, incorporate sizable chunks of fresh tomatoes and basil. I also add basil salt that I made from last year's crop.
Stay fit and healthy
It is easy to do. Mind, body, spirit in harmony.
Herbed Hummus
Good food is an important part of any gathering! Especially when you have a group of women who are getting to know each other!
Cyrelle McDonald was our chef and server. Her Herbed Hummus was a hit of the retreat. She made lots of it and it was gone, though I have to admit I saved a small bowl back and used it the following day as a sandwich spread with grilled chicken. Yum, yum…I know YOU will enjoy this concoction too!
To find out more about Cyrelle check out her website at www.wholesomecretions.biz.

Herbed Hummus with Parsley, Cilantro & Garlic
Serves 6-8
Ingredients:
2 cups chick peas, cooked
½ cup extra virgin olive oil
3 Tbs Tahini
1 tsp sea salt, to taste
1 cup fresh parsley & cilantro
1 Tbs ground cumin
2 lemons, juiced
1 tsp ground cayenne
1 clove garlic
Directions:
Combine all ingredients into a food processor and blend until smooth and everything is well incorporated. If too thick, add a few tablespoons extra lemon juice or filtered water. Serve and enjoy with sliced vegetables, mini rice crackers, or pita bread.
Rosa's Salsa Verde
I love Mexican food! And, as often takes place with me in the kitchen, when I find a real easy recipe that my taste buds get excited about, I often have a tendency to overdo it. I make too much at a time or make it too often. But I have found that there is never too much of this yummy salsa!
I got this great recipe from Rosa, our cook and housekeeper, on a family vacation in Mexico.
Rosa's Salsa Verde
3 large tomatillos (4-5 small)
1 avocado
½ jalapeno (more for extra spicy)
⅛ onion (more if you want)
Cilantro – small bunch
1/2 lime
Salt
Variation: add ⅓ to ½ cucumber
All goes in a blender. (Be careful if you use the cucumber. It has a tendency to quickly double the quantity in your blender)
How We Use It
We use it as a chip dip, vegetable dip, salad dressing, sandwich spread, fish dip, the list goes on. And it lasts for a long time in the frig. I discovered that it stays good for two weeks after I had made a huge quantity. I had doubled the recipe and then decided to add the cucumber so there were four jars waiting for multiple uses.
Hope you enjoy this "salsa" as much as we do!