Ultimate Holiday Survival Bootcamp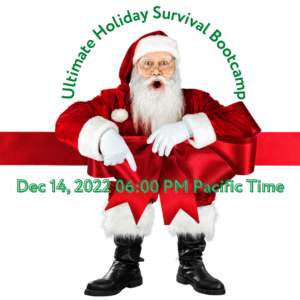 Celebrate the holidays, have fun, and be calm
This is my gift to you!
All you need to do is set aside the time to join me!
You can feel better FAST if you know how to balance your body
Spend time with me – and you will be ready to experience holiday magic
You will no longer feel like you need to survive the holidays!
Let go of all your challenges – even around "holiday stuff"
Give yourself the gift of joy and calm!
You will experience Easy Self-Help Acupressure and learn:
How to get and stay healthy and be productive
How to be centered and grounded – even during holiday events!
Creative ways to be in gratitude and appreciate yourself
Balance, gratitude, joy, and magic can happen at the same time!
Register and get ready for a happy, healthy holiday.
Share the Ultimate Holiday Survival Bootcamp with your friends and family.
The Lights and Color of the Holidays
The holidays are here in all of their glory!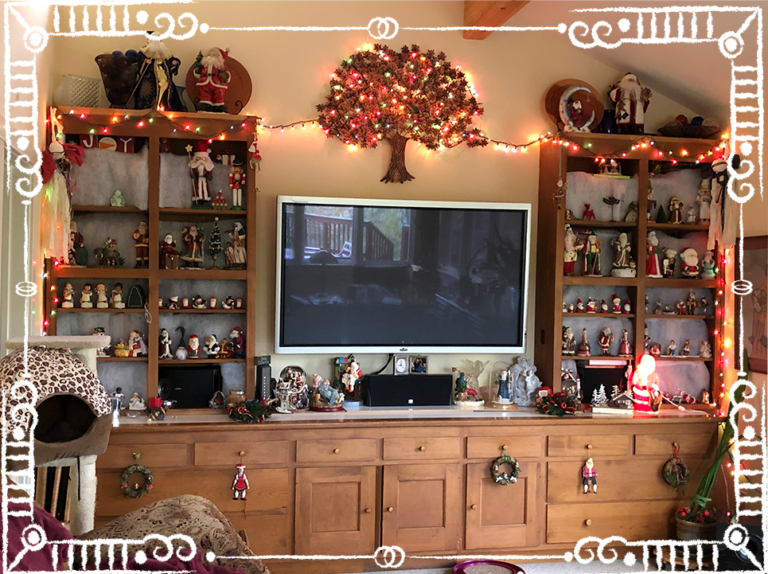 How are YOU doing with this time of the year? Do you enjoy the season with all that is going on? Do you need an extra boost to make it through the day? Read on! I have some energy tips for you!  AND this will work for ALL ages, young and old!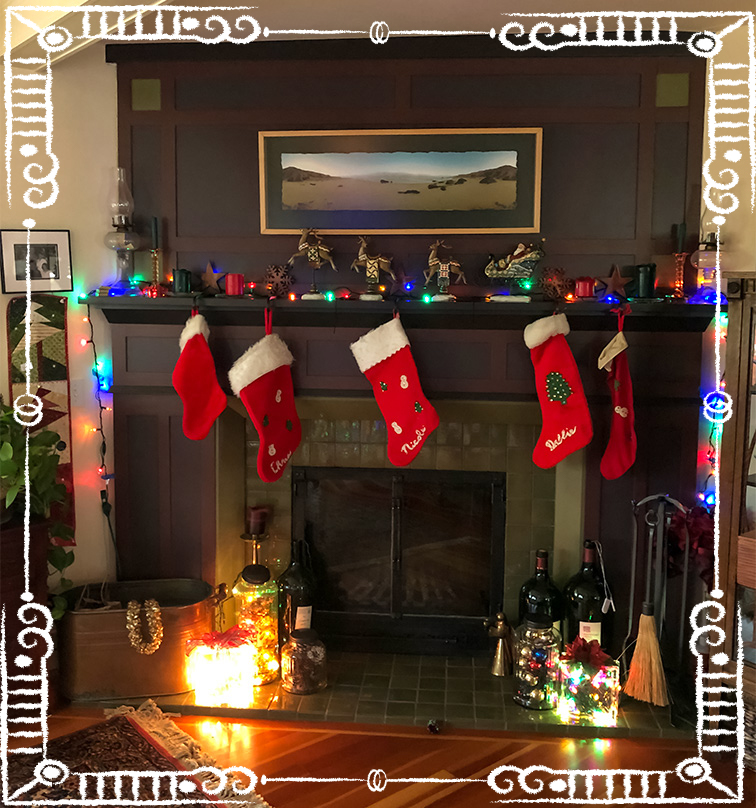 Mrs. Claus
I love Christmas — the energy and joy of the season bring a smile to my face. Walk into my house, and you see a tree laden with hundreds of lights and ornaments. Stockings on the mantle. Hundreds of Santas and happy elves populate my house. There's a reason that a four-year-old was walking into my home with his mother for his session, and he looked at the tree and then at me and said, "Are you Mrs. Santa Claus, too?"
Deck the Halls with Lights and Love
I love the color and the lights just as much as I do the Christmas theme. There's something about those lights that are so important this time of the year when the days are short, and there is more darkness than light in our twenty-four-hour days.
Our Bodies Crave Light during this winter-time holiday season
Our bodies are so hungry for more exposure to light and vitality. Here are several super easy ways to give you and your body that extra boost. And when you share this with the kids in your life, they will remind YOU what to do!
5 Steps to Give Yourself an Energy Boost
To bring extra breath — hug yourself, gently touching the upper arms
Create alignment, posture correction, and vitality — sit on your hands (hold your sit bones)
Enjoy breath, ease, and calm —
Right hand — cup your sternum directly below your collarbone
Left hand — hold your fingers on your tummy below your navel.
To manage feelings — Jumper Cable — gently cup each thumb and finger and balance ALL of your emotions. Get rid of worry, fear, anger, sadness, and trying too hard.
To let go of confusion and bring in clarity
Right hand — cup base of skull
Left hand — cup forehead
Best Wishes
So, with that, I give you my joy of Christmas and lights and color! And I wish for you and yours a magnificent holiday season and a super new year of fulfilled dreams and lots of magical moments that surprise you daily!
All my best to you,
Deborah
Holiday Excitement and Two New Cats
I love the holiday season!
There's something about the getting ready that makes me feel good all over. It starts with sharing Thanksgiving with family and friends. And then I jump into decorating for Christmas and having fun times with friends. My tree covered with ornaments and lights, the mantle with Santa and his reindeer, my Santa collection spread throughout the house, and miniature nativity scenes set in their unique places all create the reasons why the holidays are such an extraordinary time of the year for me. You have to see my home to understand that I'm really into it. There's nothing like the feeling I got when a 4-year-old walked in the front door and asked, "Are you Mrs. Santa Claus too?"
Something is a bit different this year
None of my beautiful vintage glass ornaments are on the tree because two new kitties, Topaz and Tux, are new to the picture and creating magic in the household. They've been super with all of the decorations, but I'm not going to take any chances!
A Season of Fun and Joy
I hope YOUR holiday season is full of fun and joy! And I hope that you and your family have many magical experiences!
Sweep Away Holiday Stress
Want a super easy way to do some holiday shopping? No matter who you are shopping for and how old they are, my animated video of the Daily Clean Your House Flow will help bring calm and ease to the special people in your life.
Help them sweep away stress and overwhelm and discover the magic of energetic balance!