How to Reduce Stress and Have Your Joy
Posted on December 14, 2020 by Deborah Myers
Did you know that stress can steal your joy? Let's change that picture!!
Joy is such a glorious experience. It's a feeling that can bring you to a place of gratitude for what you have and allow you to experience a sense of wonder and delight in the possibilities.
I'm all about joy, especially during the holidays. The spirit of the season and the colors, lights, and sparkle make me smile. I love holiday magic!
Stress takes away the magic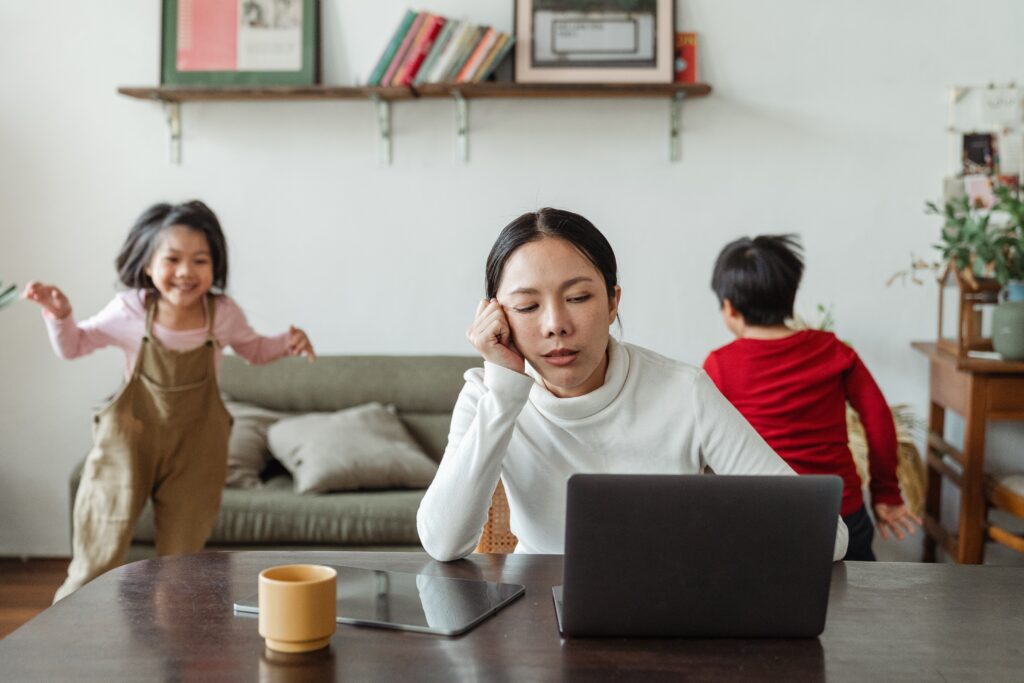 Then here comes stress, that thing that lives on the other side of the proverbial coin. And, right now, the stress level is exceptionally high because of the holidays, the pandemic, travel plans affected, civil unrest, decision fatigue, interrupted sleep patterns, loss of vitality, too much computer time, the list goes on and on.
Stress can take away your juice, affect the quality of your life, and cause you to lose your appreciation of life. In that realm, how on earth can we have great expectations and be positive?? So, it's no wonder that stress can affect your ability to communicate your feelings and thus influence your relationships. If it's tough to be positive, it will show up in how you are with anyone, whether in person or virtual, on Zoom, or on the phone.
So, maybe that's why it can be so tricky during the holidays to be with your loved ones, especially if you're amid a stressful period. Sad to say, most of us are experiencing high levels of stress. Much of that is because we're in a "not knowing state of being." Humans want to know and need to know what's around the corner. Most of us don't want to admit that we don't know! And yet we need to express ourselves.
You can choose to live a reactive or a proactive life
Are you in a place of wanting and maybe even needing to express some of your hidden emotions?? You are not alone!! Did you know that when you communicate your feelings, you will more easily let go of any stress you're carrying? And that you can even help prevent burnout??
The trick is to recognize you're feeling something and then acknowledge that you reacted to whatever was going on, whether it was a physical, mental, or emotional reaction. THAT is an awareness that allows you to be on a path of changing how you're feeling. And then the stress can deconstruct and transform and help you strip away what doesn't matter.
Changing the patterns of stress
Look at what is "wrong," what is stressful, and what you want to change. You're capable of making it through these times. Look at what you've already been through in all parts of your life, what you changed to make it to where you are, and then KNOW that you can do it again.
Change up negative self-talk. Once you've noticed that you're doing it, you'll recognize that you're uncomfortable with it. THAT is the moment you can address the talk and change it up.
When you're in that better place of positive self-talk, those around you will notice it too. You will see evidence that you can more easily express your feelings and not hold things in. So, speak and be true to yourself! Be positive, and it will be easier to have gratitude live within you. And you'll smile more often!
Recognize that change is just that. And if you're questioning your ability to change old ways, acknowledge that "you just don't know how to do the "new thing" yet. You just don't know yet how to do it differently from how you've done it before!! In that moment of realization, you are on the road to change.
Get support. We rarely recognize how important it is to bring another voice into the picture. Ask for "a listening ear." Maybe it's a friend or a colleague who will be your sounding board as you unload. That process lets go of the mind chatter so you can get on the other side of "the voices inside."
Get some movement happening. Exercise, walk, garden, whatever you do will trigger a positive feeling, feel emotionally stronger, and lower stress.
Create a daily practice that is super simple to accomplish. When it becomes a routine that you and your body discover is supportive and healing, you will FEEL stronger, healthier, more vital, and more prepared for whatever comes along.
Discover that rituals help your day begin with optimism and continue with joy
Have hope and faith that the changes you want in your body and life can happen! Embrace the possibility and relax with the process.
Balance emotions and habits, and you will discover how easy it is to be positive, be joyful, be proactive, and take control of your own well-being.
YOU are worth it!
Are you ready for a daily practice that is easy to accomplish??
Do the Daily Clean Your House Flow, a nine-step self-help acupressure flow that is super easy to do and takes less than ten minutes to complete. As a nine-year-old so succinctly told me, "It is the Daily Flow, so of course I do it every day! And I do it more than that!"
Keep your breath open. Feel the expansiveness of the inhale and the letting go during the exhale. Go to my website, click on the purple button "Learn the Daily Flow," and you'll get some energy tips that will expand your breath. Plan on doing them off and on throughout the day. There is no such thing as too much self-help!!
Give yourself lots of love! The first step of the Daily Flow is giving yourself a hug. It opens up breath, shows your body you are taking care of it, and it connects with heart health.
Throughout the day, manage your feelings so stress doesn't have room to hang out.
A super simple energy movement that allows you to express yourself.
Right hand—cup sternum directly below the collarbone
Left hand—hold your fingers on your tummy
By the way, I'm taking singing lessons, and I cup my sternum and hold my tummy a lot! It opens up my breath, softens my throat and vocal cords, drops my jaw, opens up my face muscles, and projects my voice. If I may say so myself—it's astonishing how far I have come with my singing! Mostly when I had lost my singing voice after surgery.
Read more about letting go of negativity and stress:
https://www.verywellmind.com/how-to-let-go-of-negativity-and-stress-3145006
And see what Psychology Today says about stress and joy:
https://www.psychologytoday.com/us/blog/anxiety-zen/201804/springing-more-joy-and-less-stress-30-day-guide
Posted in : Blog, Energy Tips | Tagged : anxiety, Daily Clean Your House Flow, Deborah Myers, Deborah Myers Wellness, easy self-help acupressure, energy balancing, energy tips, immune system, self-care, self-talk