Easy Stress-Busting Tips for Your Kids and You!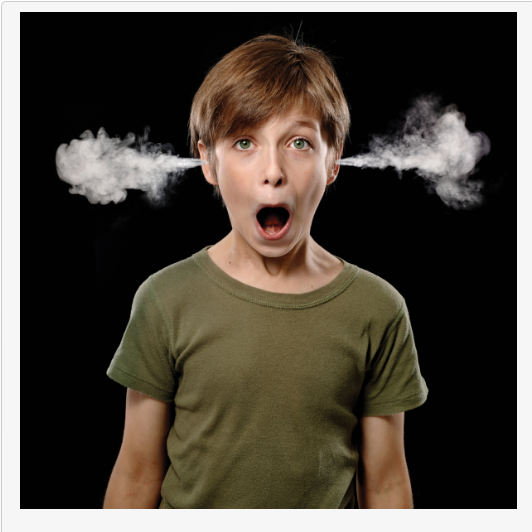 In this free webinar, you will learn how to use self-help acupressure to get ahead of anxiety and stress. You will experience how to find your breath, ways to relieve stress, what to do to get better sleep, and boost your immune system.
Self-esteem and Gratitude
Self-esteem and Gratitude
Self-esteem and gratitude. Those two really "big words" are being batted about. Have you ever thought of how they go together?   
The Building of Self-esteem
First off, let's look at self-esteem. It is a real important attribute to have, especially for children. A child with a high level of self-esteem will easily be able to step into all the possibilities available to her because she can actually see her options. But even before she can get to that place, that thing called self-esteem needs to be shaped by perception — her own and those of important people in her life.
Then comes a sense of security and belonging, a place where there is a degree of safety and comfort. From that space, your child can move into having goals that give her purpose and direction and allow her to achieve her desires. "Your child will feel empowered and in control of events when she is able to make or influence decisions that she considers important."
For the entire article "Helping Your Child Develop a Healthy Sense of self-esteem," go to https://www.healthychildren.org/English/ages-stages/gradeschool/Pages/Helping-Your-Child-Develop-A-Healthy-Sense-of-Self-Esteem.aspx. The American Academy of Pediatrics recognizes that our children need to be fully engaged with recognizing their possibilities before they can even take the steps to reach their end objectives.
Creating The Space For self-esteem
How do we help our children have a sense of purpose that allows them to channel their energy toward achievement and self-expression?
All of us, no matter our age, are walking around in bodies that are hungry for an energetic balance that will enable us to have clarity, have direction, be creative, be productive and experience success. We can more easily be there when we help our bodies discover what it feels like and then consistently remind them how to be in that space.
There's an easy-to-do self-help acupressure flow called the Daily Clean Your House Flow that helps our bodies create the foundation for all that we want for our children. Check it out! There is a purpose for each of the nine poses that will assist your child to reach her full potential. And the animated video of the Daily Flow makes it a real easy and fun way to bring the routine into home life and into the classroom.
Bringing self-esteem And Gratitude Together
Now For Gratitude
It's really quite simple how self-esteem and gratitude go together. A person who has healthy self-esteem is happy and easily functions in her day-to-day life. And that person can more easily see all the good things that happen. When we recognize and acknowledge those good things, we truly are in the space of "being in gratitude." And that is the space where more good things come from.
In this season that is so much about recognizing what the good things are, let's help our children discover how easy it is to be there and consistently live in a state of gratitude.
I was just telling one of my clients who is an amazing writer and poet about my self-esteem and gratitude article. Vilma proceeded to say, "self-esteem without gratitude is egoism." There you go — self-esteem and gratitude are two really great partners in life!
May all of you have the best of the two in YOUR lives! Sending "good things energy" your way! Happy Thanksgiving!
Photo credit: Frederick Homes for Sale / Foter.com / CC BY-SA
Letting Go of Fear
Does your child experience anxiety or fear?
Do you notice how it affects their ability to be present and that it can actually create worry about the future? Frequent bouts of anxiety, worry, fear, trepidation (no matter what word is used) create a pattern that the body gets used to. THAT means the body is caught up in a state of "being in stress" which in turn creates a tendency to take the breath away and a tendency to be stuck in the emotions and the feelings.
No matter the age, these feelings are not imagined. They are THERE and can affect what we're willing to do and/or how easily we step into the activity. We can be talking about going to school, meeting new people, studying, taking tests, playing sports, trying anything new.
An Adrenalin Rush
I love to fly through the air on zip lines. It's an adrenalin rush for sure. But more than that, for me it is the experience of loving the feeling of freedom and joy. Several weeks ago, my kids joined me for a night time zip line for my birthday. Loved that anticipation! And I was ready. I go myself energetically centered and grounded. (I do my energy balancing before I step into the harness.)
There are usually eight people in the group, so it's not unusual to not know everyone who you go up on the platform with. I noticed right away that a young woman in our group was in a state of worry. Even during the initial practice, she was second guessing her decision to do the zip line. By the second platform she was in a major state of fear — she had discovered an intense fear of heights that surprised her and took her breath away. By the way, when that happens, there is no going back. You have to finish the next six zip lines (there are a total of seven plus two sky bridges and a rappel). I offered some self-help acupressure tips, but by that point, she needed assistance. I taught her husband and on each of the platforms we did energy balancing (held acupressure points) before she zipped to the next platform. Long and short of it, she made it to the end, though the hardest was the very last one where you need to rappel yourself to the ground.
Perception is Your Truth
The reason for the story? The stressful experience someone is going through can be that kind of intense or it can be something that appears relatively easy to another person. My belief is that each and every "stressful experience" has a reason for showing up that way. So it needs to be addressed with "let's change this up and make it different." We can do that by learning and doing simple energy balancing movements that can re-pattern the body.
First Aid for Fear
Here is what did I do for that young woman on the zip line:
I did the following. And, YOU can do the same thing for your child if he or she is experiencing stress, worry, anxiety or fear. Hold each point with light, gentle touch and hold for several breaths.
Hold your fingers at upper back near middle of shoulder blade
(Keep that hand there while the other hand moves)
At the same time, with other hand, hold same side upper arm above elbow

Move that hand to elbow, then to thumb
Then move to base of ribcage.
This simple movement gives the body a chance to open up lungs and diaphragm and open up breath.
And you can do this in the midst of the "anxious moment" or as prevention! The body wants to be in flow, not be stuck in  "I'm not okay with this way of being". We just need to show it how to get there and stay there!
Let me know how it works for you!
Getting Centered and Feeling Better
Have you ever noticed that when you feel "out-of-sorts" you might just need to take a break from what you're doing? Sometimes if you switch up where you are, you can quickly change your perspective too. For me, I often just need to walk outside and literally smell the roses. Yes, I'm "smelling the different air" and in reality I'm putting myself in a different environment that allows my brain and my senses to make different connections and create a new way of being in that instant. And when I'm really in a stuck place, getting dirty in the garden is more often than not the perfect solution for me!
Kids have the very same need as we do to make a quick shift from blah to better. Emotions and feelings and that sensation of "I don't know why I feel this way, but I do" can often be so all-encompassing that they can literally take over and cause a "no rational thought can even happen in this space." When that happens to a child, you can make a big difference by helping them create new habits and patterns.
When you notice that your child and/or student is really having a rough time, create a diversion which can help them get unstuck and experience a different way of being. Be supportive of what your child is experiencing and validate what is being felt. You just might help create the moment when they realize they can be in control of their own energy and the way they feel — a true moment of empowerment.
Hit the Reset Button
Some possible diversions that can trigger a reset are:
Come up with a favorite outside activity, like "want to go ride your bike?"
Or "Let's go for walk. I could really use a break."
"Will you help me_______?" (choose something you know your child loves to do)
And one of my absolute favorite suggestions is to do the Daily Clean Your House Flow or at the very least the Jumper Cables, which is the last step of the Daily Flow.
When we bring a daily practice of energy balancing into our lives, the body "knows what it feels like." It will more easily go to that place of being in balance and being centered as soon as you start doing some of the energy poses.
Case in point – I was having a rough day last weekend. Old feelings of loss came up when I was spending time with an old friend who knew my husband and me when we were in college. I could tell that I had "lost my center" so I went down to the garden and spent some quiet time doing some energy work. Within a few minutes, I could feel my breath expand and I could feel myself becoming okay with where I am now. I got back in touch with "being in the moment."
It doesn't matter how old we are or what we've experienced, sometimes we just need to change up the pattern and give ourselves a reset.
Subscribe to my monthly newsletter to see other ways to help make a difference in your child's life.