Change and Resistance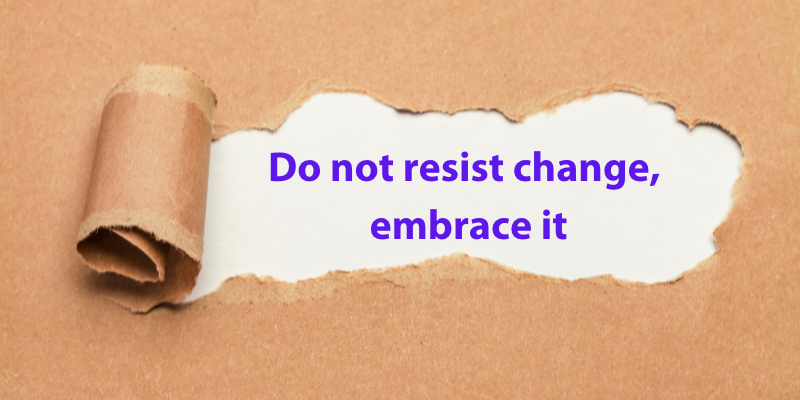 CHANGE—are YOU good with it??
Do YOU resist change?
I'm seeing myself having some issues with it.
I thought I was good with change. After all—I love the excitement of adventure, which usually means that there's a big event being planned that is bringing a smile to my face. Like a zipline or a swim with the dolphins!
But I also know that along the way, it's not unusual I will find myself in a place of trepidation because of the "not knowing if it's all going to be okay."
Am I okay with change?
Then for the change of the seasons. A new love-hate relationship.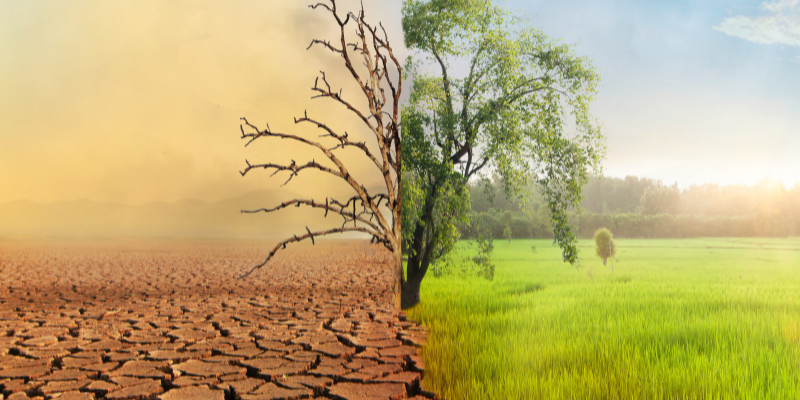 I've always said that I love that change. Glorious spring brings garden preparation, the phenomenal bright colors of the flowers in bloom, and the vibrant greens. Nothing much to dislike about that change, especially when I know that the garden will consistently show the benefits.
Autumn, with its time of plentiful harvest, beautiful fall colors, and cooler air, usually brings a smile to my face.
But this year I've been on pins and needles—the heat, dryness, and wind of the last few months have increased the uncertainties and worries over the fire season.
And we have all been wishing for rain—saying, "Just bring us some moisture!"
Well, Mother Nature listened! And we got the rain—close to ten inches of it over the last few days.
And now we're asking for the rain to please slow down. Well, that makes sense. Sometimes we can get too much of a good thing and we feel inclined to ask for a change. Understandably so.
Change is "hard" because something new is happening
Are we ever totally okay with that thing called change?
I think it depends on what is bringing up the desire and request for the change.
Mostly—we as humans resist change, even when it means getting something we want in life. Why is that??
Resistance often comes from being in fear of something new.
Our bodies are wired to be afraid of something new, like when I was excited about fulfilling the dream of swimming with the dolphins. THAT dream was doing its best to override my old, deep fear of deep water. How on earth could that dream and that fear even live together?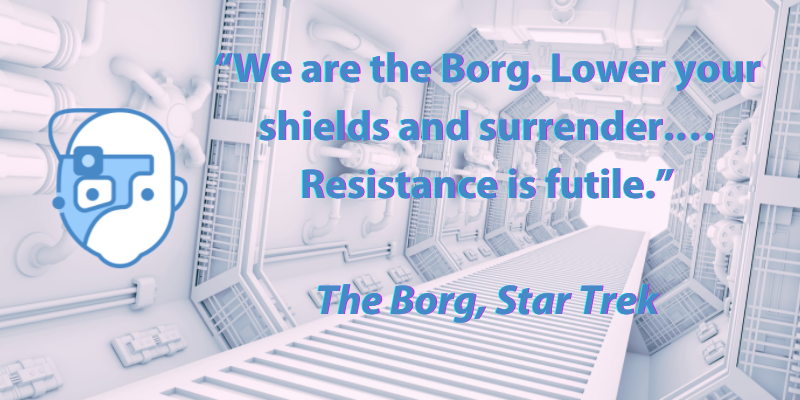 The new and the fear of experiencing something unknown
Fear is an emotion that we have held dear to our hearts since childhood when we learned what we needed to do to have a sense of safety and security. That said, our brains interpret we need to hold onto the old, learned ways, and that anything new could be something that could be unsafe. (Even though the new could be an unknown safety measure we haven't yet learned).
As humans, we run away from things that are new, even if they're something we want or need. Here's the clincher. If we don't know this, we're bound to repeat saying we want something, yet actively avoiding it repeatedly.
This is the reason we often hear (and feel) that change is hard
And that's why it's so darn easy to get knocked off track.
To attract what we want in our lives, we need to give up old habits and begin new ones. Sometimes we even need to change our environment to move into a whole new way of being.
Now THAT can be super hard to do! So—to open yourself up to limitless possibilities, prepare as if you are going to do something big—like swimming with the dolphins, taking a trip to a dream destination, stepping into a new relationship, creating a program for an internationally recognized humanitarian organization. Maybe you're contemplating relocating your home. Whatever you're thinking of, how on earth do you prepare "as if"?
Balance your body's energy, change the environment, and allow change
Help the environment of your body change and you will more easily allow change to happen. Why? Because you will more easily attract what you want and who you want to be!
Your body is your house – it IS an environment that you live within. Balance it, bring on the harmony, and you will create more focus, clarity, and vitality that draws to you all you desire.
The following are a few energy tips to make sure your body is welcoming and allowing change:
Do the Daily Clean Your House Flow
Hug yourself—it shows your body that you're all about taking care of it
With one hand, hold your fingers at the base of your skull
    With the other hand, hold your fingers on the outside of the wrist (little finger side)
    This shows your body how to feel calm, no matter your thoughts or emotions
Hold the outside of your knees—connect with energy balance points that are all about re-patterning, reprogramming, and allowing YOU to bring on the changes you want.
So, what IS next for you?
Are you seeing change happening in your life?
Why change is happening, whether you're planning for it, or whether you're feeling ready for it—you can help yourself and your body feel and be more prepared.
Let's help you and your body discover how to process ALL of it—the preparation, the execution, and the integration.
And many of your old patterns and beliefs will let go and you will step into a whole new way of being! See your habits change! And see you and your body let go of "stuckedness" and into a state of balance and ease.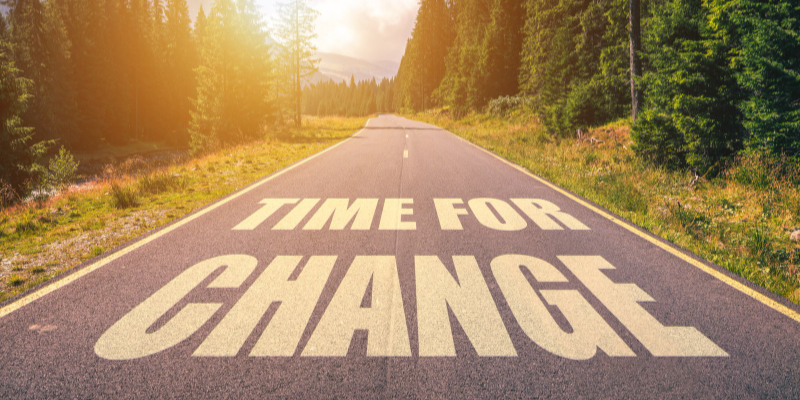 Changing Patterns
I love being around young children. One reason is that I've never grown up, and I love to play! Could also be because they can so quickly go from one project to another and just have fun! They can change patterns with ease.
Another reason is that I love how they so easily step into whatever they notice is making a positive difference in their lives and make sure they keep on doing it. I see that in every family and every classroom that starts using the Daily Clean Your House Flow™.
Ask young folks what they're noticing different in their lives and you'll get answers!
When I was in Minnesota visiting family, I showed my two great nieces the Daily Clean Your House Flow animated video. The 7-year-old was thrilled! Presley loved the video itself and with a great big smile said, "Aunt Deb, I'm feeling this buzzy happening." Morgan, the 9-year-old was introduced to self-help acupressure through her mom, and grandma saw that it was a fun way to do her energy work. And she loved the book I've written.
The next day, Morgan shared what she had learned with her teacher, and he invited her to teach her classmates. They sat around in a circle, and she walked them through the Daily Flow. The next day the same scenario took place. That happened to be the day of standardized testing. The teacher noticed something different in the room. His students were calm, focused and not in angst over the test. And they did better than ever before.
Show and Tell
Mr. Weiss asked Morgan whether Aunt Deb would be able to come to the classroom, show the video and teach them about self-care. Well, of course, I'm going to show up for that and luckily there was one more day before I had to leave.
Mr. Weiss and I had a great conversation before the students filed into the classroom. He said that it was noticeable how centered the kids were for the test the day before. And how the Daily Flow had helped with calming and breathing.
Meet the Author
The 4th graders were thrilled that a "real author" was in their classroom, and they had lots of questions about writing a book. They, of course, were all over the animated video. I had to tell them I wasn't the illustrator! But we spent time talking about how the video came about. And they loved how much fun it was to do the Daily Flow to the video.
And then came the questions about acupressure and what they can do for themselves. Keep in mind that this group of kids were never previously introduced to acupressure or energy balancing. They did not know about acupuncture so I couldn't make a comparison. So I had lots of fun teaching and sharing. I loved that the kids realized that THEY can make changes happen. Changing patterns is easy when you know how. Questions revolved around aches and pain, studying and tests, doing better in sports and activities.
In the end, I said, "So you've now done the Daily Clean Your House Flow three days in a row. I'm getting that many of you plan to continue doing the Daily Flow. Right???  So what change have you seen that makes you WANT to do the Daily Clean Your House Flow?"
What Kids Say
Their responses brought smiles to my face:
One girl said, "I slept last night. That is different."
Another said, "My brother and I are getting along. Now that's crazy."
And a young man said, "I don't like tests, and I never do good. Yesterday I did good on the test."
Now, really? Nine-year-olds not sleeping? Nine-year-olds stressed over studying and tests? Kids recognizing that a relationship had changed in three days? That had to be a significant shift for it to be aware of it.
Changing Patterns
I'm excited that kids are seeing changes happening when they do their Daily Clean Your House Flow! Check out the website to read more comments from the children, their teachers, and their parents. Go to www.dailycleanyourhouseflow.com to see the first 90 seconds of the animated video and see how easy it is for both kids and adults to learn and then want to do their daily energy work!
LIFE IS A-CHANGING
LIFE IS A-CHANGING
Autumn is here. Whether we're ready for it or not, the world is giving us lots of messages that things are going to be different. I don't know why I'm surprised every year when I notice LOTS of ways that life is changing right along with the season change.  You would think that after sixty plus years I would be at least somewhat aware of what is coming around the corner!
This particular autumn seems to be really showing all of us that something is in the works. I'm hearing from many clients and friends and colleagues that so many of us are sensing "imminent change," that something is coming our way – and it's going to be big.
What change is imminent? Is it something that will be affecting all of us equally? Some are saying that maybe the weather is going to be really intense this year, or that maybe some decisions are going to be taking place that will create major impact across the board.
THINKING BIG
I personally think that the change we're sensing is within each of us individually and that each of us is recognizing it is time to step up to the plate and do something different and maybe even really big and expansive.
I'm seeing evidence of that! I know someone who is "finally" publishing her first book. She has been writing it for five plus years. Another person has literally jumped into a whole new profession because she recognizes it is time to step into her true potential, and in doing so she's leaving a really good-paying job. Another has said it is time to stop working at the regular job so he can spend the time he wants to in community service. And another person has let go of a relationship that wasn't doing either of them any good, even though it had just been easier to keep on doing the same thing.
For myself, I'm noticing that after almost five years of not having Randy in my life, I'm thinking of "what's next?" I'm not jumping into anything different – I'm just noticing that the question is there.
ASKING QUESTIONS CREATE CHANGE
Here's the key: a question, in and of itself, creates the energy of the possibility of change. Energy does not like being stuck because that creates stagnation. Energy wants to and needs to move. If you're contemplating "something different in your life," ask questions, be imaginative, be innovative, and see what might come your way.  THAT is being IN the midst of being creative.
To have your experience be even more eventful, spend time every day balancing your energy. Being balanced will allow you to more easily create the results and desires you're searching for. Enjoy the journey!
ARE YOU HUNGRY FOR CHANGE?
ARE YOU HUNGRY FOR CHANGE?
There's a reason if you are noticing that you are searching for something to make different. Autumn is the time of year when everything around us is changing, so we subconsciously mirror that pattern and the desire to be in that pattern. On top of that, the bodies we live in are all about change. There is no part of us that likes to be stuck whether we're looking at our physical, mental or emotional bodies.
GETTING READY
So put it all together and the question is, "Are you ready for the change that is probably coming your way?!?" To create readiness for transition, it's a necessity to not be holding onto blocked, stuck energy. I would like to share a few simple energy tips to help you more easily step into what you want to do:
Cross your arms and hold your elbows or upper arms. Yes, it's the first step of the Daily Clean Your House Flow and is all about opening up breath. AND it's an energy balance area that connects with the energy that allows for all parts of you to be ready for transition
Continue holding your fingertips on one of your elbows and with the other hand, hold the opposite inner thigh or knee. This energy movement will help you step INTO the transition – whatever it looks like for you and your world.
Then move the hand that is on the inside of your knee to the outside of the knee. You are now holding an energy balance area that is all about rhythm and strength. In other words, being grounded and balanced so you CAN let go and do all you want to do.
YOUR JOUNEY TO YOUR DESTINATION
These energy tips will help prep your body AND help you be in a state of conscious awareness and mindfulness. When you're grounded and energetically balanced, ALL parts of you will be along for the ride and you'll discover your journey is a whole lot easier than you even expected.
Listen to the recording of my teleclass that happened on August 26th. It's all about opening up the flow of energy so you can be the creative being you are meant to be.