Step into Holiday Magic Week 2 of 3
November 30, 2021 @ 6:00 pm

-

7:00 pm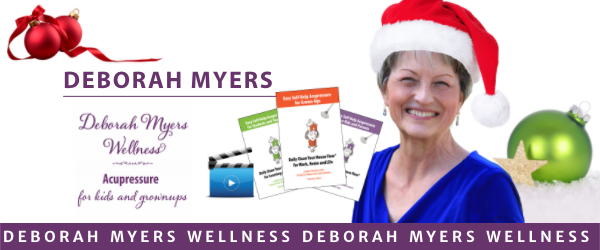 Reduce Burnout, Increase Positivity, and Magic Will Find You!
How can it be that easy?
Begin by balancing your energy
Your emotions and feelings will follow and come into balance
When there is harmony within, it's easier to be positive
Positivity attracts joy and happiness to you
You'll find more and more to be thankful for
Gratitude flows into your day and way of being
Relationships improve as you grow aware of happiness inside and out
You will live in happier spaces
MAGIC fills your life
And your holidays will be full of joy and MAGIC
Energy wants to move and flow into a state of balance. When energy is in balance, it is easier to be positive. Your emotions and feelings will duplicate the positive. And the step-by-step progression towards magic and joy is right in front of you.
Let's make magic together!!
Balance emotions and habits, and you will feel how easy it is to be positive
Amid all that is going on in our world, it is super important to turn down your stress and anxiety meter to find joy and positivity. Banish burnout. Balance is protection—a vaccine against fatigue and tension.
COVID-19 and Change—We are still in a Pandemic
Have you noticed feelings of being on an emotional rollercoaster? You are not alone. Are you trying to figure out how to live in a topsy-turvy world and stay productive?
If you have kids in your life, you will most likely notice that they are experiencing the same feelings of uncertainty.
What if you could recognize and acknowledge the surrounding changes in a way that takes you out of reaction and into positive action?
You Can Feel Better FAST If You Know How to Balance Your Body
Experience your body as an energy system—grow awareness of your body. You'll find more breath, ease, calm, and vitality. You'll even notice when your body is giving you a message so you can DO something about it.
Manage feelings and emotions—recognize and re-pattern them for more ease, have positive thoughts, smoother experiences instead of crashing into stumbling blocks
Boost your immune, endocrine, and adrenal systems—help your body live healthier and stronger. Be better prepared to handle potential exposure to viruses and bacteria.
Stay Calm and Carry On
If creating a sense of calm and curiosity appeals to you, Step into Holiday Magic is right for you.
In the three-part workshop series, you will learn:
Easy Self-Help Acupressure to keep in balance
Creative ways to be in gratitude and appreciate yourself
Discover balance, gratitude, joy, and magic go together!
Take Control of What You Can
Are you ready to take responsibility for your well-being? Give yourself a gift of Step into Holiday Magic and enjoy the holidays. Set yourself up to begin the new year.
Step into Holiday Magic Workshop
I'm excited about my upcoming workshop to prepare for the holidays. And I'd love YOU to be in the workshop! I want this to be a fantastic season for you and your family! And I want to share how you can more easily get that to happen.
How to Register for the Workshop
Click here to sign up for the workshop.
And, if you can't attend the live class, you'll be able to access the recording.
You are worth it!!
Your investment in your improved health:
You'll pay $97.00 for all 3 class meetings!
The meetings will take place via Zoom on the following Tuesday evenings from 6:00 to 7:00 PM Pacific Time
November 23
November 30
December 7