Allergy Symptoms Affecting YOU?
Allergy Symptoms Getting You Down?
If so, you are not the only one! This year, more than ever, the symptoms of allergies are running rampant. Allergies are patterns that your body has developed in reaction to allergens. And this year, the allergens from grasses, weeds, and tree pollen are showing up in a big way after all that winter rain followed by heat and then more rain.
Allergies are reactions to allergens when your immune system is compromised. So, boost your immune system, and you will help your body get on the other side of the pattern of reactions.
If you are dealing with any of these symptoms, you are most likely in an allergy pattern:
Sinus congestion
Sneezing
Headaches
Itchy water eyes
Itchy throat
A stuffy or runny nose
There are ways to reduce the misery of seasonal allergies and help your body reach a healthier, happier state of being. And, when you accomplish getting beyond misery and suffering, you'll discover that you feel stronger and have more vitality, that your sleep has improved, and that your productivity has increased. One way to enjoy the spring colors and scents more is by using self-help acupressure!
3 Ways to Improve Your Relationship with Mother Nature!
Hydration! Drink lots of water!
Allergies dry out our systems. It's essential to hydrate your body. Avoiding dehydration will boost your immune system and help maintain normal histamine levels. Read more about it in this article from mytapscore.com, http://bit.ly/2JtBbuM
Lubricate your body adequately with suitable fluids, including electrolytes, and all layers and levels of your body will notice the difference. Your physical, mental, emotional, and energetic levels will all cooperate and bring health.
Eat anti-inflammatory foods!
Beat seasonal allergies the natural way by adding anti-inflammatory foods to your grocery list. Pineapple, which contains the enzyme known as bromelain, fish oil, and fresh ginger, are just a few that will reduce allergic reactions.

To read more about seasonal allergies, go to: https://www.mayoclinic.org/diseases-conditions/hay-fever/in-depth/seasonal-allergies/art-20048343
Use acupressure to relieve allergy symptoms!
In the 28 years that I've been in private practice, I've seen many clients who suffer from the effects of allergies, especially spring allergies. Most of them find that when they receive a Jin Shin Jyutsu session, their bodies decide to let go of the blocked energy, causing the allergens' reactions.
Why do Jin Shin Jyutsu and acupressure work with allergy symptoms?
Our bodies are made of energy. Energy needs to flow. Conditions, illnesses, and injuries are evidence of blocked energy. Acupressure helps energy flow. It allows the body to let go of symptoms and heal.
Self-help acupressure does the trick!
Once your body notices that "it is on the other side of the progression of allergy patterns," self-help acupressure will help you keep the re-patterning from now on. In fact, your body is reprogramming itself when you spend time helping your body experience energetic balance and harmony. And consistency is the key! So do your energy balancing daily. And since there is no such thing as too much self-help acupressure, do it as often as you think of it throughout the day!
In addition, when you hydrate, eat foods that are not inflammatory, and limit your exposure to the allergy-misery-creators, you will help your body let go of symptoms, heal, and remove the old pattern that has been saying, "I'm supposed to react to this pollen."
Are you ready to let go of these allergy symptoms?

Sinus congestion
Sneezing
Headaches
Itchy water eyes
Itchy throat
A stuffy or runny nose
I have a Mother's Day gift to relieve allergy symptoms for you and your family!

You can get a copy of the Seasonal Allergy Relief Guidebook.
It's more than just "one energy tip"—you'll have multiple ways to expand your breath, relieve sinus congestion, let go of headaches, and even move beyond throat dryness and ear pressure. Ready for a good night's sleep consistently? There's a tip for that too!
Also included in the Guidebook is the Daily Clean Your House Flow. My suggestion—do the Daily Flow at least several times a day. Use it as your foundation to create balance and harmony in your body. You will assimilate all the tips and flows in the Allergy Guidebook much faster, and notice that you are more comfortable and that your body is happier. Take note that your sleep will be much more restful and rejuvenating, so you wake up with more energy and vitality for your new day!
Be in the Best Mood for the Holidays
Happy Holidays!
Is something going on in your world causing you to feel stressed? The bummer is that stress can affect your mood. And especially during the holidays, your state of mind and emotions can steal the magic right out of the season.
Watch this short video, under 3 minutes, for a tour of my holiday decorations.
I Love Color and Sparkle
I don't know about you. But for me, I love what the holidays bring—joy, lights, colors, music, special events, gatherings with family, special moments with friends, kids' excitement. Every single bit of it is magical.
No matter who you are with during this time, whether family, friends, or business colleagues, your mood and emotions can affect your relationships.
Here are a few energy points to help you balance your emotions and let go of stress
Hug yourself—it will open your breath while you are giving a message to your body that you are taking care of it. It will also help expand awareness about relationships with others.
Hold the base of your skull—it will increase consciousness and awareness so you can be more mindful and sensitive to those around you.
Jumper Cable—gently cup each thumb and finger to help calm your emotions. (This is the 9th step of the Daily Clean Your House Flow and you can do it multiple times during the day). Balancing your emotions will assist you to be "more available" when you are with others.
With one hand—cup your sternum below the collarbones. With the other hand, hold your fingers on your tummy. This will release tension in the jaw and throat, create easy breath, and help you go forward with calm and ease.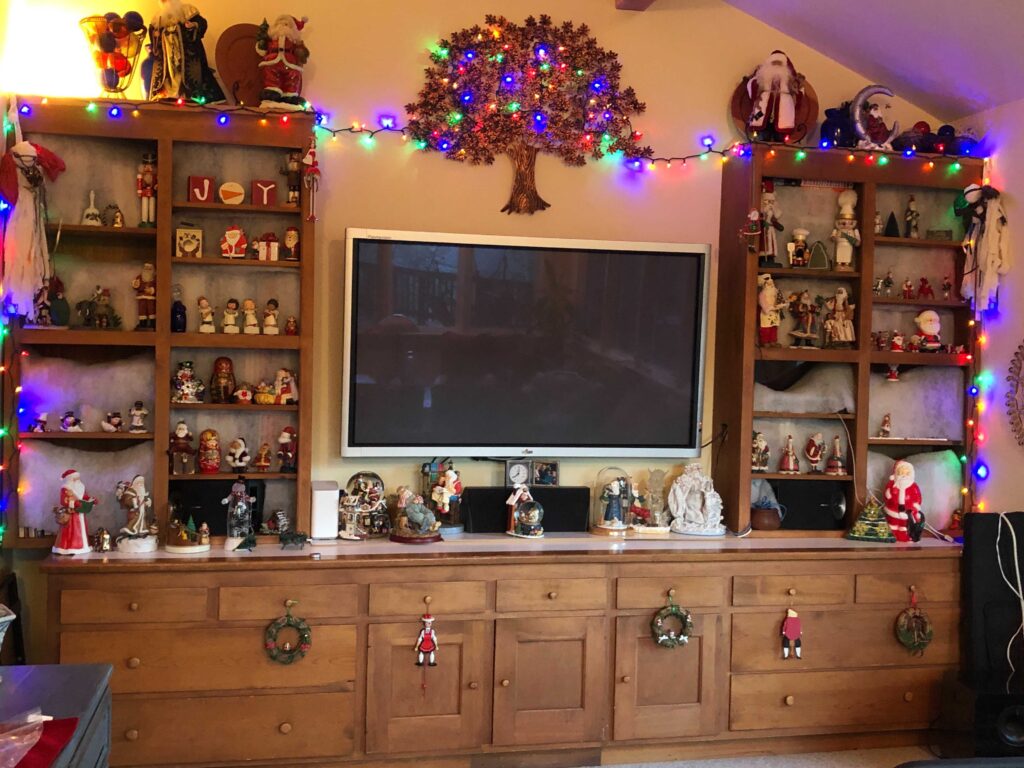 I wish you LOTS of joy and magic during this holiday season!
Have fun!!
Happy Holidays!
You may also like these resources: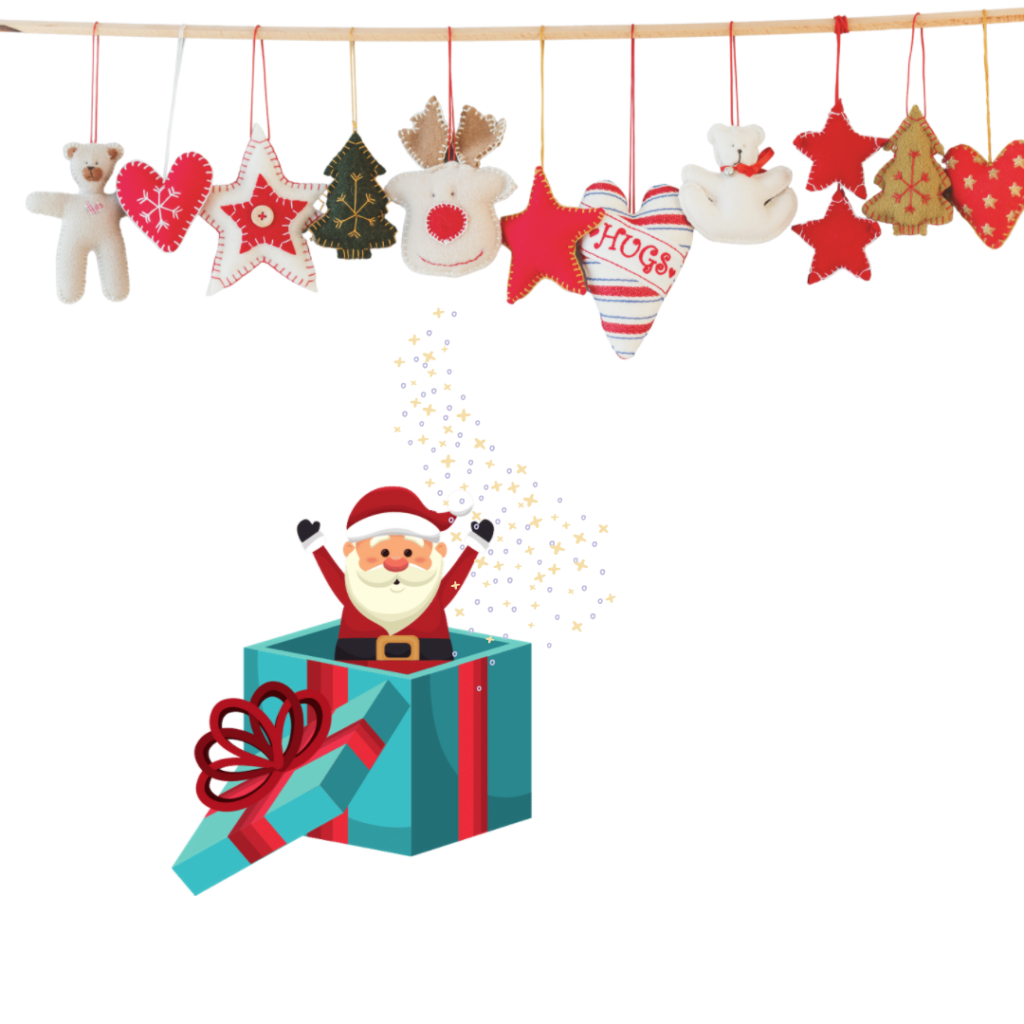 Change and Resistance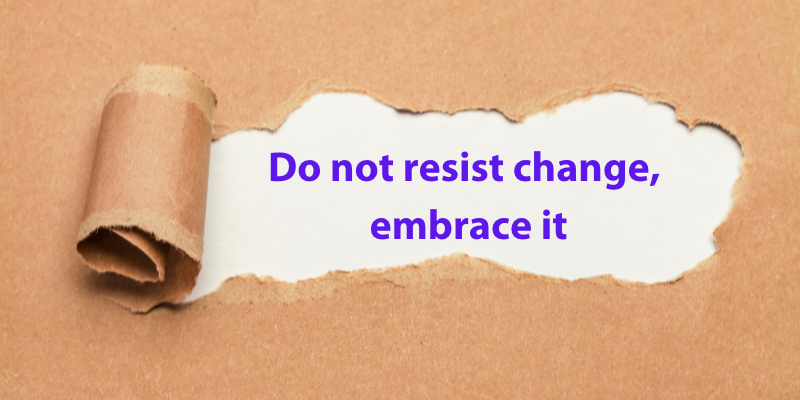 CHANGE—are YOU good with it??
Do YOU resist change?
I'm seeing myself having some issues with it.
I thought I was good with change. After all—I love the excitement of adventure, which usually means that there's a big event being planned that is bringing a smile to my face. Like a zipline or a swim with the dolphins!
But I also know that along the way, it's not unusual I will find myself in a place of trepidation because of the "not knowing if it's all going to be okay."
Am I okay with change?
Then for the change of the seasons. A new love-hate relationship.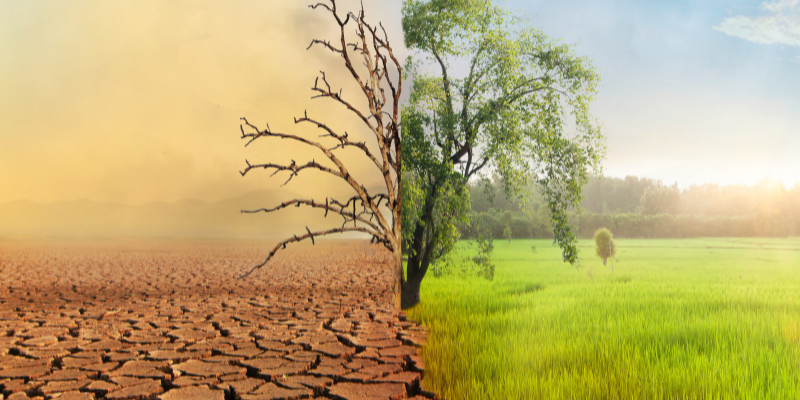 I've always said that I love that change. Glorious spring brings garden preparation, the phenomenal bright colors of the flowers in bloom, and the vibrant greens. Nothing much to dislike about that change, especially when I know that the garden will consistently show the benefits.
Autumn, with its time of plentiful harvest, beautiful fall colors, and cooler air, usually brings a smile to my face.
But this year I've been on pins and needles—the heat, dryness, and wind of the last few months have increased the uncertainties and worries over the fire season.
And we have all been wishing for rain—saying, "Just bring us some moisture!"
Well, Mother Nature listened! And we got the rain—close to ten inches of it over the last few days.
And now we're asking for the rain to please slow down. Well, that makes sense. Sometimes we can get too much of a good thing and we feel inclined to ask for a change. Understandably so.
Change is "hard" because something new is happening
Are we ever totally okay with that thing called change?
I think it depends on what is bringing up the desire and request for the change.
Mostly—we as humans resist change, even when it means getting something we want in life. Why is that??
Resistance often comes from being in fear of something new.
Our bodies are wired to be afraid of something new, like when I was excited about fulfilling the dream of swimming with the dolphins. THAT dream was doing its best to override my old, deep fear of deep water. How on earth could that dream and that fear even live together?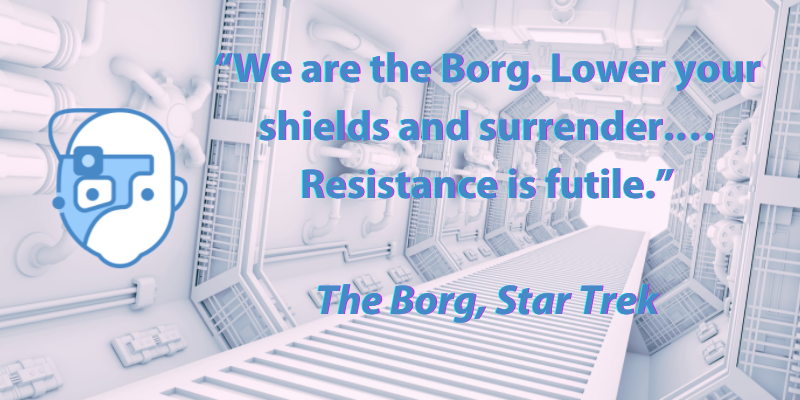 The new and the fear of experiencing something unknown
Fear is an emotion that we have held dear to our hearts since childhood when we learned what we needed to do to have a sense of safety and security. That said, our brains interpret we need to hold onto the old, learned ways, and that anything new could be something that could be unsafe. (Even though the new could be an unknown safety measure we haven't yet learned).
As humans, we run away from things that are new, even if they're something we want or need. Here's the clincher. If we don't know this, we're bound to repeat saying we want something, yet actively avoiding it repeatedly.
This is the reason we often hear (and feel) that change is hard
And that's why it's so darn easy to get knocked off track.
To attract what we want in our lives, we need to give up old habits and begin new ones. Sometimes we even need to change our environment to move into a whole new way of being.
Now THAT can be super hard to do! So—to open yourself up to limitless possibilities, prepare as if you are going to do something big—like swimming with the dolphins, taking a trip to a dream destination, stepping into a new relationship, creating a program for an internationally recognized humanitarian organization. Maybe you're contemplating relocating your home. Whatever you're thinking of, how on earth do you prepare "as if"?
Balance your body's energy, change the environment, and allow change
Help the environment of your body change and you will more easily allow change to happen. Why? Because you will more easily attract what you want and who you want to be!
Your body is your house – it IS an environment that you live within. Balance it, bring on the harmony, and you will create more focus, clarity, and vitality that draws to you all you desire.
The following are a few energy tips to make sure your body is welcoming and allowing change:
Do the Daily Clean Your House Flow
Hug yourself—it shows your body that you're all about taking care of it
With one hand, hold your fingers at the base of your skull
    With the other hand, hold your fingers on the outside of the wrist (little finger side)
    This shows your body how to feel calm, no matter your thoughts or emotions
Hold the outside of your knees—connect with energy balance points that are all about re-patterning, reprogramming, and allowing YOU to bring on the changes you want.
So, what IS next for you?
Are you seeing change happening in your life?
Why change is happening, whether you're planning for it, or whether you're feeling ready for it—you can help yourself and your body feel and be more prepared.
Let's help you and your body discover how to process ALL of it—the preparation, the execution, and the integration.
And many of your old patterns and beliefs will let go and you will step into a whole new way of being! See your habits change! And see you and your body let go of "stuckedness" and into a state of balance and ease.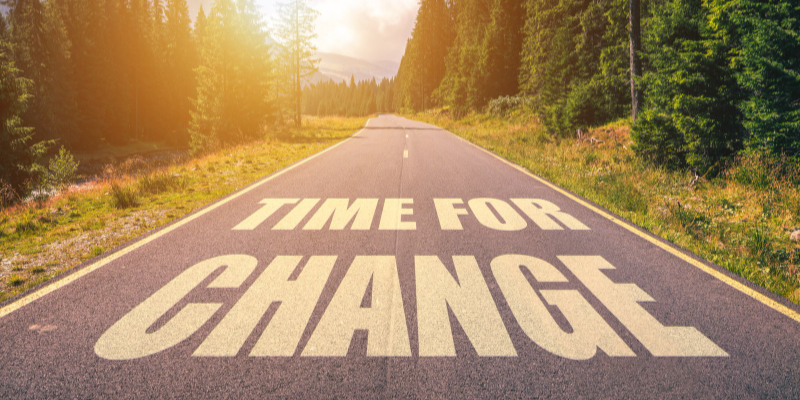 Healing Hands and Vilma Ginzberg
Vilma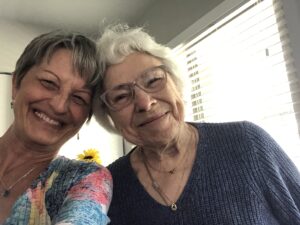 How can it be that eleven years have passed since I first met Vilma??
She was searching for ease and comfort and was so ready for her body to let go of old stuff, old patterns. She was open to receiving and learning how best to have a daily practice to be a better partner with her body.
It was no surprise when I discovered she was a poet—her words and conversation flowed like milk and honey. Read on to see what I mean! I've included the poem she wrote for me!
By the way, Vilma is not just any poet. She has published seven books of poetry, all since 2004, when she was the young age of 77. Named Healdsburg Literary Laureate for 2008/2009.
I'm lucky enough to say that she wrote a poem for me—right after she got home from her first Jin Shin Jyutsu session in September 2010. I had tears when I first read her poem "healing hands."
Vilma was excited when I asked her if I could share the poem with all of you. I know you will love it as much as I do! It is also in one of her books, Snake Pit.
To read more about Vilma's work and check out all her magnificent writing, go to her website at https://www.vilmaginzberg.com.
I'd love to hear what you think about Vilma's poem!
healing hands
for Deborah Myers
© Vilma Ginzberg 09-22-2010
you invite me to your table
padded curved and angled
to accommodate my bone-outlined
flesh-defined body of exhaustion
I spread myself atop it
my yesterdays of try-to's
planked across its ridges
unfinished have-to's
making stiffened bridges
of old intent preserved in rock of habit
I hardly feel your first fingers
your touch puff-wing light   butterfly-soft
don't you need something more jack-hammer-fisted I wonder
slow as morning light washes over doubt
melts layers of thought-armor
polishes the rusted jadedness
softly  subtly  slowly they come
subtle awakenings
stirrings of flesh    and feeling
worlds entire fall apart while other worlds congeal
universes faint away
give birth to new constellations
you move soundlessly around this altar to life
where I am both sacrificial lamb      and sacrament
soon I am as a sauce spilled on shapeless sheets
our mutual though silent rejoicing fills the empty spaces
outside the nearby window finches feed
gratefully on your thistle-seed
and some small uncaged bird in me
chirps again
Remedies for Dryness During a Drought

There is no doubt we are in a drought
Drought. Here in Northern California and other parts of the world are experiencing extreme weather: some too hot, others too wet, lots of confusion and shifts in seasonal patterns.
My garden is my cheerful spot. Reflecting on the water situation in my area made me realize changes to the weather are affecting more than the land we live on. Our bodies, the other critters who inhabit the earth, and plants are responding to these dry conditions. I share my thoughts and solutions to keep you feeling your best and in balance.
I took this video in my garden and runs 6 minutes 41 seconds
Lapping up Sunshine
I am down in my garden, lapping up the sun and the vitamin D. It is a gorgeous day. The mid-afternoon sky is blue. The sun is shining. It's a little warm, but at least it cooled. We're lucky where we are. Sonoma County has been giving us the experience of waking up to the fog and starting with cool days.
Everyone is talking about the heat and dryness and the drought. I know we're not the only ones. The need for rain is prevalent in many places throughout the country and the world.
I'm working on saving water
Just like a lot of other folks, I'm collecting water from my shower and finding other ways to reuse water. In my garden, I'm also determining what changes to make. It's decision-making time. We are in a drought cycle.
I had to make a hard decision a few days ago. I emptied my fountain. That required that it get thoroughly cleaned to ensure that the pump stays viable when it doesn't have water.
Oh my. I can't even believe how much I was used to the sound of the water cascading from one basin to the next. I'm already missing it immensely. And I'm also looking at the plants in the garden and determining what I can keep alive. If a plant is in jeopardy and having a hard time, I need to consider whether it is time to let it go. Water is a finite substance, even when you're on a well.
Bring fluid to your body
Guess what? Your body needs fluid, too. Are you getting enough good water with electrolytes to feed every cell, so your body recognizes that it has plenty to assimilate? Your body needs to experience a state of sustenance.
So, make sure you're getting enough vitamin D and enough good fluids that feed every cell of your being. Help your body know that you are consistently nourishing it.
According to the National Centers for Environmental Information, drought can have an adverse impact on people:
"Drought can also affect people's health and safety. Examples of drought impacts on society include anxiety or depression about economic losses, conflicts when there is not  enough water, reduced incomes, fewer recreational activities, higher incidents of heat stroke, and even loss of human life."
You can find out more about weather and the environment on the National Oceanic and Atmospheric Administration (NOAA) website.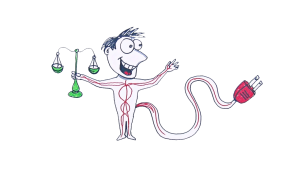 And where would I be without doing a little energy work?
Ready to help your body receive extra fluidity? This self-help acupressure movement will help your body accept and move lubrication to every cell.
Cup the sternum below your collarbones and hold your other hand on your tummy directly below your navel. It's that easy!
When you do this, it helps your body accept and let go simultaneously. How can the body do that? It's magic! The body is so darn clever! The energy balance points under your collarbones give your body the signal to receive, gather, and disperse fluid, food, breath, and energy. When you put your hand on your tummy, you are connecting with an energy balance area that brings all of that to every cell of your being.
Have you noticed that your body seems to take on the dryness of your environment? You may have dry skin, sinuses, ears, nostrils, mouth, and eyes. Do this simple self-help acupressure movement to relieve the discomfort. Hold each energy balance point with a light touch for several good breaths. By the way, instead of problems, I call them projects. Projects are more fun to work with and have a beginning and an end!
For left side pressure/tension or "project"
Right hand—hold fingers along the right side of your neck
Left hand—fingers "travel" along the left side of the "centerline"

* at top of head close to "centerline"
* then just into hairline
* next, move fingers to the left side of forehead
* and then to the inside of left eyebrow
* place fingers at left cheekbone close to nostril
* and next, rest fingers just below left collarbone, close to your sternum,

For a right side "project," switch your hands
Take Care of Your Body and Your Home
I hope you find you can do these energy flows easily and effortlessly. That's what this is all about—helping your body remember how to be in flow and at ease.
You're taking care of your garden and yard so they can more easily come back after they struggle with dryness. Give your body at least the same amount of attention, and maybe more!
Remember, any body needs to be taken care of. So, be good to your garden, and take care of your property. And take care of this body that you walk around in. It's your house. It's there for you. Your body deserves it!
Boost Your Immune System!
Boost Your Immune System!
Jane, a new client, recently said, "A session with Deborah turned the tide for me! I was feeling lousy and thought I was getting a cold."
Within a few minutes of starting our call, she felt relief from sinus pressure, headache, and achiness.
"…And then she gave me self-help acupressure flows to continue using for allergies and my Covid shot!
Those flows and energy tips keep on doing the trick, and I've had more energy than I've had in days. Now I see Deborah regularly, and my body is a lot happier with no aches and pain. I live hundreds of miles away from her, but those Zoom sessions are changing my life. I didn't even have reactions after my second Covid vaccination!!
Deborah's right! Boost your immune system, and your body will be happier!"
Energy balancing IS all about strengthening your immune system!
COVID brings the conversation about immune systems front and center. A stronger immune system will help you and your body resist germs and bugs, reduce allergy symptoms, potentially lessen reactions to vaccinations, and calm the nervous system.
There are healthy ways to strengthen your immune system
Harvard Health Medical School suggests that following general good-health guidelines is the best way to keep your immune system working properly. A few of the top strategies include:
Minimize stress.
Eat a diet high in fruits and vegetables.
Exercise regularly
Get adequate sleep.
Take steps to avoid infection, such as washing your hands frequently.
You can read more about what they say at —
https://www.health.harvard.edu/staying-healthy/how-to-boost-your-immune-system
Harvard Health study says stress can suppress your immune system, increase your susceptibility to illness, contribute to anxiety, and cause depression.
We can't avoid all sources of stress in our lives, nor would we want to. But we can develop healthier ways of responding to them. Harvard Health recommends that breath and relaxation can make a difference in your wellbeing.
I'd like to show you how YOU can help your body let go of stress and not have it accumulate in your system.
Self-care Practice
A self-care practice teaches your body how to take care of itself and to be healthy and vital. While doing your self-help acupressure, you are also doing the following and a lot more–expanding breath, relieving pain, having more vitality for your daily activities, managing feelings, sharpening clarity and focus, increasing creativity and productivity.
Here are self-help acupressure energy tips to boost your immune system, relieve allergies, and help you move easily through your vaccination.
 Right hand—cup right shoulder near the neck

Left hand—hold fingers on the left chest below the collarbone
Switch to do the other side

Right hand—hold fingers on the right base of the skull

Left hand—hold fingers on left base of the skull

Right hand—cup forehead with fingers on the left side

Left hand—cup back of head with fingers on the right base of the skull
Switch to do the other side

Left hand—cup right shoulder near the neck

Right hand—hold fingers at sitz bone/hip area
Switch to do other side
Harvard Medical Recommends
Harvard Medical identifies several techniques to help turn down your response to stress. Breath focus helps with nearly all of them:
Progressive muscle relaxation
Meditation
Yoga, tai chi, and Qi Gong
Guided imagery
Add self-help acupressure to the list!!
Read more about why Harvard Health Medical School suggests relaxation techniques to reduce stress.
https://www.health.harvard.edu/mind-and-mood/relaxation-techniques-breath-control-helps-quell-errant-stress-response
Another resource on how to cope with stress during troublesome times
University of Maryland Medical System
https://www.umms.org/coronavirus/what-to-know/managing-medical-conditions/healthy-habits/stress-management
Dr. Stephanie Knight, Chief of Psychiatry, suggests these tips to help cope with stress during troublesome times:
Stay connected with friends and family members. It's important to be processing your thoughts out loud, rather than keeping them close to your chest.
Eat healthy
Exercise regularly
Get outside
Get plenty of rest
Practice mindfulness activities, such as meditation, journaling, movement, yoga, pay attention to sensations
Additional Resources to Boost Your Immune System
Get Your Free Stress Relief Guide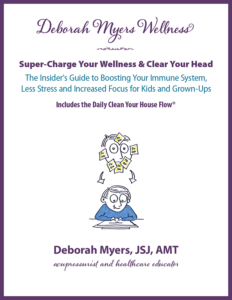 It's easy and all you need is to click on this link.
Get Frustration Out of Your Picture!
One of the most frequent phrases I've heard lately is, "I'm so frustrated!" Are YOU frustrated and finding that it's hard to stay focused, handle everything on your plate, and get things accomplished? It only makes sense if you find yourself in that place! We live in a world with high levels of uncertainty, confusion, stress, and disruption. Most people find it easy to get distracted by the troubles going on around them. They want to get things done. We're in for more unsettling moments for a while longer, so it's pretty essential to get on the other side of the frustration.
Change Your Patterns
You can lower the temperature in the room and make it through the commotion. It would help if you were kind to yourself, remain calm, figure out what needs to change, and give yourself time to implement the changes. To help you let go of dissatisfaction, let's consider some ways that allow you to feel relaxed and experience ease.
Make a list of what you love to do to relax
Designate times during the day that are all about "relaxing and taking care of me."
Have a meditation practice
Have an exercise program
Eat sensibly
Get restful and rejuvenating sleep
Plan, organize, and prioritize what you want to and need to accomplish; make it realistic
Explore ways to balance your emotions and feelings
Balance Emotions and Feel Empowered
Feelings are important because they give you information about what you need to address before getting bigger and taking over. Whether it's frustration, worry, fear, sadness, or efforting that is creating upset, you can help minimize these discomforts before they take your breath away.
You CAN manage and balance your emotions throughout the day, so stress doesn't have room to hang out!
Here are some ideas for you:
1. If you don't know about it, the Daily Clean Your House Flow is a nine-step self-help acupressure flow that you can do in 10 minutes a day. Many folks spend over 10 minutes because they find it a super-simple way to relax, meditate, experience deep breathing, let go of many aches and pains, and balance emotions.
2. Jumper Cabling, the last step of the Daily Flow, is all about balancing emotions and taking the punch out of stress. Gently cup each thumb and finger—each connects to helping the body experience calm and ease.
Get Frustration Out of Your Picture
To reduce frustration and the effects of frustration:
Cup the middle fingers
Right hand—hold fingers at the right base of the skull
Left hand—hold fingers at the outside of the right wrist.
Right hand—cup the forehead with fingers on the left side
Left hand—cup base of the skull with fingers on the right side
To get the step-by-step of the Daily Clean Your House Flow, look for the purple button on my website "Learn the Daily Flow" and click the button to start your free download.
Please let me know if you have questions! And I'd love to hear about the results you get when you create YOUR daily practice of balancing your energy!
I wish all of you a beautiful, prosperous, joyous, and VERY Happy New Year! It's possible when you allow yourself to experience life with ease and calm.
How to Reduce Stress and Have Your Joy
Did you know that stress can steal your joy? Let's change that picture!!
Joy is such a glorious experience. It's a feeling that can bring you to a place of gratitude for what you have and allow you to experience a sense of wonder and delight in the possibilities.
I'm all about joy, especially during the holidays. The spirit of the season and the colors, lights, and sparkle make me smile. I love holiday magic!
Stress takes away the magic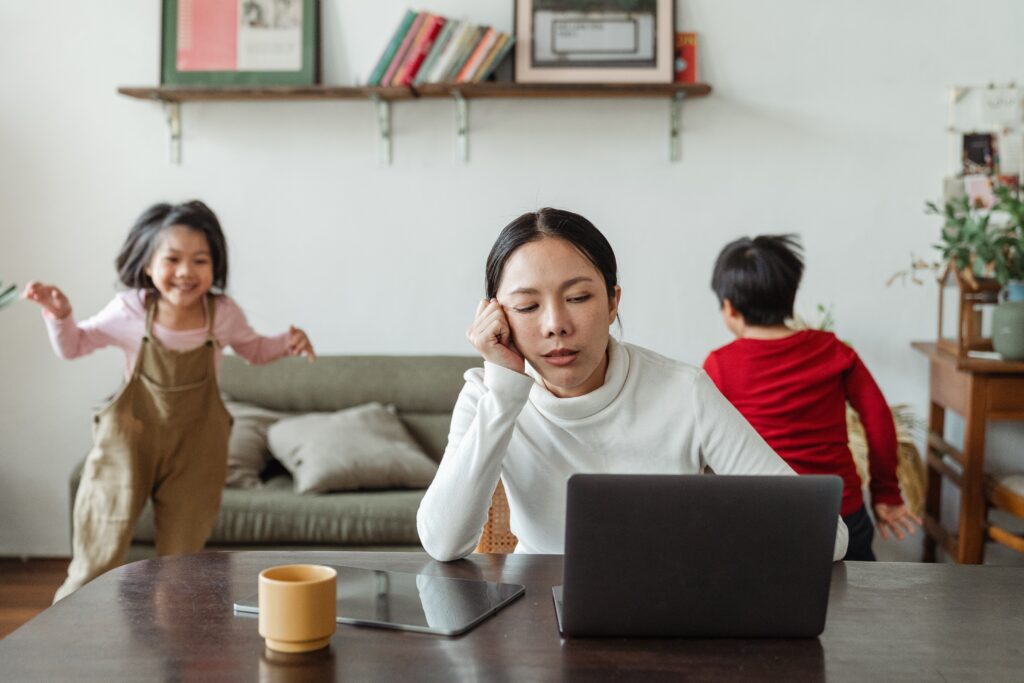 Then here comes stress, that thing that lives on the other side of the proverbial coin. And, right now, the stress level is exceptionally high because of the holidays, the pandemic, travel plans affected, civil unrest, decision fatigue, interrupted sleep patterns, loss of vitality, too much computer time, the list goes on and on.
Stress can take away your juice, affect the quality of your life, and cause you to lose your appreciation of life. In that realm, how on earth can we have great expectations and be positive?? So, it's no wonder that stress can affect your ability to communicate your feelings and thus influence your relationships. If it's tough to be positive, it will show up in how you are with anyone, whether in person or virtual, on Zoom, or on the phone.
So, maybe that's why it can be so tricky during the holidays to be with your loved ones, especially if you're amid a stressful period. Sad to say, most of us are experiencing high levels of stress. Much of that is because we're in a "not knowing state of being." Humans want to know and need to know what's around the corner. Most of us don't want to admit that we don't know! And yet we need to express ourselves.
You can choose to live a reactive or a proactive life
Are you in a place of wanting and maybe even needing to express some of your hidden emotions?? You are not alone!! Did you know that when you communicate your feelings, you will more easily let go of any stress you're carrying? And that you can even help prevent burnout??
The trick is to recognize you're feeling something and then acknowledge that you reacted to whatever was going on, whether it was a physical, mental, or emotional reaction. THAT is an awareness that allows you to be on a path of changing how you're feeling. And then the stress can deconstruct and transform and help you strip away what doesn't matter.
Changing the patterns of stress
Look at what is "wrong," what is stressful, and what you want to change. You're capable of making it through these times. Look at what you've already been through in all parts of your life, what you changed to make it to where you are, and then KNOW that you can do it again.
Change up negative self-talk. Once you've noticed that you're doing it, you'll recognize that you're uncomfortable with it. THAT is the moment you can address the talk and change it up.
When you're in that better place of positive self-talk, those around you will notice it too. You will see evidence that you can more easily express your feelings and not hold things in. So, speak and be true to yourself! Be positive, and it will be easier to have gratitude live within you. And you'll smile more often!
Recognize that change is just that. And if you're questioning your ability to change old ways, acknowledge that "you just don't know how to do the "new thing" yet. You just don't know yet how to do it differently from how you've done it before!! In that moment of realization, you are on the road to change.
Get support. We rarely recognize how important it is to bring another voice into the picture. Ask for "a listening ear." Maybe it's a friend or a colleague who will be your sounding board as you unload. That process lets go of the mind chatter so you can get on the other side of "the voices inside."
Get some movement happening. Exercise, walk, garden, whatever you do will trigger a positive feeling, feel emotionally stronger, and lower stress.
Create a daily practice that is super simple to accomplish. When it becomes a routine that you and your body discover is supportive and healing, you will FEEL stronger, healthier, more vital, and more prepared for whatever comes along.
Discover that rituals help your day begin with optimism and continue with joy
Have hope and faith that the changes you want in your body and life can happen! Embrace the possibility and relax with the process.
Balance emotions and habits, and you will discover how easy it is to be positive, be joyful, be proactive, and take control of your own well-being.
YOU are worth it!
Are you ready for a daily practice that is easy to accomplish??
Do the Daily Clean Your House Flow, a nine-step self-help acupressure flow that is super easy to do and takes less than ten minutes to complete. As a nine-year-old so succinctly told me, "It is the Daily Flow, so of course I do it every day! And I do it more than that!"
Keep your breath open. Feel the expansiveness of the inhale and the letting go during the exhale. Go to my website, click on the purple button "Learn the Daily Flow," and you'll get some energy tips that will expand your breath. Plan on doing them off and on throughout the day. There is no such thing as too much self-help!!
Give yourself lots of love! The first step of the Daily Flow is giving yourself a hug. It opens up breath, shows your body you are taking care of it, and it connects with heart health.
Throughout the day, manage your feelings so stress doesn't have room to hang out.
A super simple energy movement that allows you to express yourself.
Right hand—cup sternum directly below the collarbone
Left hand—hold your fingers on your tummy
By the way, I'm taking singing lessons, and I cup my sternum and hold my tummy a lot! It opens up my breath, softens my throat and vocal cords, drops my jaw, opens up my face muscles, and projects my voice. If I may say so myself—it's astonishing how far I have come with my singing! Mostly when I had lost my singing voice after surgery.
Read more about letting go of negativity and stress:
https://www.verywellmind.com/how-to-let-go-of-negativity-and-stress-3145006
And see what Psychology Today says about stress and joy:
https://www.psychologytoday.com/us/blog/anxiety-zen/201804/springing-more-joy-and-less-stress-30-day-guide
Yummy Yams
Garnet Yams
Now, for one of my favorite Thanksgiving dishes—garnet yams. Again, this is super easy, and if you want to, you can do the initial roast ahead of time. I love garnet yams for their flavor, consistency, and versatility.
Now, you get to decide. Do you want super simple with nothing more added? The garnet yams can be just by themselves for the addition to your feast. Or do you want to go sweet or savory?
Sweet Garnet Yam Yumminess
This recipe will make enough for 8 to 10 servings (Though it depends totally on whether your folks eat it as a side dish!)
You can easily reduce the amount for smaller groups.
For 8 to 10 servings, use 5 pounds of garnet yams.
Put on a baking sheet and roast 50 minutes at 400° or until they are barely tender yet hold their shape (not mushy).
Let cool completely at room temperature. (You can do this up to 2 days ahead).
On the day of baking, remove skins and cut yams into ½ inch thick slices.
Butter a 2-quart baking dish with 1 tablespoon butter. Arrange yam slices in the dish, slightly overlapping. Turn oven to 375°.
In a small pan, on medium heat, mix ½ cup your choice of syrup, 1 teaspoon salt, ¼ teaspoon black pepper, and 4 tablespoons of butter. Whisk to combine and pour mixture over yams.
In a small bowl, mix ¾ cup coarsely chopped pecans, ¹/₃ cup flour (easy to use gluten-free flour),¹/₃ cup light brown sugar*, and ½ teaspoon cinnamon. Add 3 tablespoons butter and rub in with fingers until mixture is evenly moistened and forms clumps. Sprinkle over yams.
Bake yams for 35 minutes or until topping is browned.
Now, imagine making this with apple slices and blackberries. Absolute yumminess!
Savory Garnet Yam Yumminess
For 4 servings, use 2 garnet yams.
Peel and cut 2 yams into ½ inch thick chunks.
Put yams on a baking sheet, drizzle with olive oil, sprinkle with salt, and roast 10 to 15 minutes at 400° or until they are barely tender yet hold their shape (not mushy).
In a large pan, sauté 4 to 6 slices of bacon cut into chunks. When getting crispy and brown, add 1 large onion (cut into ½ inch pieces or larger), and sauté until onions are soft.
Add 2 Granny Smith apples (chopped into ½ inch to ¾ inch pieces) and sauté for a few minutes. Stir in the roasted yams and sauté until they are cooked and starting to become crispy. (7 to 8 minutes)
Transfer to your serving platter and sprinkle with scallion greens and ½ cup toasted pumpkin seeds or toasted almonds.
Hope, Faith & Energy
Hope, Faith & Energy
Are you feeling at odds, unhappy, maybe lonely? Are you feeling overwhelmed and unsure of what you should do next to clear the to-do list? Perhaps you're also taking care of others, and you have their feelings and needs to look after, too.
If you have all of that going on and even more "stuff," you might experience a sense of hopelessness, feeling that it's never going to change. And, with all of that, you're most likely experiencing some fatigue. Dealing with it is just too much!
Look at everything that is going on in this crazy world. COVID-19, social distancing, massive civil unrest, fires or hurricanes or flooding depending on where you live, evacuations, destruction, the election. Okay. The list is already too long, especially since each one of those can create stress and anxiety and the feeling that "it's just too much." No wonder we hear the phrase "pandemic fatigue."
Kids are Feeling Stressed Out
What's sad is that children are experiencing the same stress, overwhelm, not knowing what's coming next, frustration, and sadness. They feel exhausted by social distancing, not being with their friends, and feeling hemmed in.
How do we cope and get on the other side of it? It's super important to help our bodies get to that place. Otherwise, our bodies will think they are in constant trauma.
Trauma Adds Stress
Trauma and the effects of trauma bring us to a place of being on edge, wary, confused, even holding our breath. Energetically, trauma causes the energy pathways to get blocked and stuck. Energy needs to move, and it needs to change. Otherwise, our bodies will manifest "projects" that can cause unhealthiness and chronic fatigue. (Instead of problems, let's use the word projects. They're more fun to work with, and they have a beginning and an end).
Tips for Reducing the Effects of Stress
I have some easy-to-do ideas on how to get on the other side of it all.
Number One
We can help our bodies get out of confusion and create calm. You can do easy self-help acupressure to let go of fatigue and develop physical, mental, and emotional balance. It will help you sleep easily, feel healthy, be happy and joyful, have clarity and focus, increase self-esteem, and feel optimistic about tomorrow and beyond.  That's where hope and faith come into the picture! (There's a link at the end of the article to get you to easy self-help energy tips).
Number Two
I think we need to take Oprah's advice that I read in her recent Inspiration Newsletter. We need to embrace hygge, the Danish art of coziness. Danes rank as the happiest people in the world, even today.  How do they get to that place?
What the Danes Do to Feel Happier
The Danish make sure that several essential elements are part of their daily lives, including relaxed thoughtfulness, meditation, and time spent with others. And, yes, we can spend time with others without actual physical contact. Now more than ever, we need to create time with others that create an atmosphere that is warm, relaxed, friendly, down-to-earth, close, comfortable, snug, and welcoming. It is like a friendly hug—but without the physical contact. In this situation, you can be yourself and relax completely. Therefore, the art of hygge is also the art of expanding your comfort zone to include other people.
So, I guess we have to do it with social distancing and maybe even over Zoom. No matter what, create the time for cozy togetherness! Our bodies, hearts, and souls hunger for it!
Another significant element the Danes bring into their lives is "living lights." They make use of candles to bring light and create sunny smiles.
Maybe this year, we need to make sure we put up those holiday lights for the color and the sparkling lights that bring those big smiles. As many of you know, I love Christmas. What I also know is that I need those lights as the days get shorter and shorter. And, even though very few people will see my Christmas extravaganza, it just might be the year it all gets displayed.
Read more about Embracing Hygge:
http://www.oprah.com/health_wellness/how-to-embrace-hygge#ixzz6cNxufzLL
Hope and Change
Another piece we need to be aware of—change wants to happen, and it needs to happen. The body you walk around in is in constant flux because it's energy. A body in energetic balance will quickly experience the change, and it will be a positive shift. The trick is to be creative in appreciating ourselves and find enjoyment within the shift. Maybe the difference is merely relishing an accomplishment.
Consider using this simple worksheet to help you see the changes that you can implement. It uses Cognitive Behavioral Therapy, which uses your mind to notice the good stuff. It focuses on behavioral changes in your daily life, for instance, tracking your emotions according to your activities. So, it's learning how to notice when your body is giving you a message.
If you would like to learn more about behavioral-based therapy, visit the Therapist Aid website.
Your Key to Hope, Faith  & Energy
To help your body thoroughly experience change and get messages, go to my website and click on the purple button, "Learn the Daily Flow." You will receive self-help acupressure suggestions that will help your body experience balance and harmony. Included is the Daily Clean Your House Flow® and energy tips to expand the breath, let go of frustration, achieve focus, boost motivation, and increase productivity. Now, those are some changes your body will appreciate!  And you are fully experiencing hope, faith, and energy. Enjoy the movement and the difference!